Biography and Profile of Billa 2 Heroine Parvathi Omanakuttan

Do you want to know about the heroine of Billa 2? Who is this newcomer in the Kollywood industry? Get all the answers to your questions in this resource. Know about the tamil actress Parvathy Omanakuttan. Read the article and get the full biography of the young and charming Billa 2 heroine Parvathi Omanakuttan.


Biography and Profile of Tamil Actress Billa 2 Parvathi Omanakuttan

Parvathy Omanakuttan is a young, cute and beautiful new heroine of Tamil film industry. She is going to face the tamil audience through her most awaited Tamil thriller movie Billa 2. She is an Indian model and has won Miss India World in 2008. This article gives you the complete biodata of this new Tamil actress Parvathy Omanakuttan. Let us wait and watch how she is recognised in the Kollywood industry.


Early Life of Parvathi Omanakuttan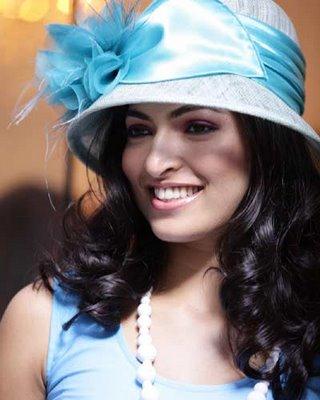 Parvathi Omanakuttan is a pretty village girl who was born in Kottaym district of Kerala. When she was just a seven months old baby her father got a job in Taj Hotel in Mumbai and so the Omanakuttan family moved to Mumbai. She did her schooling in SCDB High School and joined the Mithibai College wher she completed her English literature. She has plans to do her post graduation in Psychology. Parvathy's family background and support made her crown as Miss India in 2008. She also entered the Miss World Contest and became the runner up. Parvathi Omanakuttan is also good in sports activities. She is good in Badminton and basketball and she also knows swimming.


Filmography of Parvathy Omanakuttan

Parvathy Omanakuttan entered the cinema world through the Bollywood movie United Six which was directed by Vishal Aryan Singh. Later she acted in the Malayalam film Madan Kolli which is the remake of the Superhit Tamil Movie Pokiri. In 2010 she did a movie Uma Maheshwaram and now in 2012 Billa 2 with Ajith Kumar. This is the most popular and superhit movie which is going to change her future.

Parvathy Omanakuttan as Vampire in Mandan Kolli
Parvathy Omanakuttan Nair played a dual role in the Malayalam movie Vampire in Mandan Kolli one as a police officer and the other role as a vampire. The film gave a good recognition and she was paid 10 lacs for this project.


Profile of Miss India Billa 2 heroine Parvathy Omanakuttan

Date of birth: 13th, July 1987
Place of birth: Kottayam, Kerala
Height of Parvathy Omanakuttan: 5.8 feet
Parvathy Omanakuttan live in Mumbai
Family members: Father name is Omanakuttan Nair, mother Sreekala and has a brother named Jaysurya.
Hobbies: - Basketball and badminton, glass painting, dancing, acting, modeling, singing
Achievement: Runner up in Miss World 2008
Previous achievements: Miss navy queen (Cochin) 2006, (Vizag) 2007, and was crowned the first ever pantaloons Femina Miss India 2008. Others include Miss photogenic, Miss personality & Miss beautiful hair in the Femina Miss India 2008 pageant, Miss Svkm (Sarva Vidyalaya Kelvani Mandal, Mumbai) 2006, Miss Malayali 2005, Malayali Manka 2005, lions club Dream girl 2007.

Million dollar answer by Parvathy Omanakuttan in Femina Miss India 2008 Contest
Question asked in Femina Miss India 2008: The rate of divorce in India is on a rise. Is western influence the cause of this or something else?
Answer given by Parvathy Omanakuttan: divorces are not a result of western influence. At the end of the day, it is we who decide our worth. Marriage is not when one completes the other but is when both share their completeness.


Secret Beauty tip of Parvathy Omanakuttan

Make-up should be worn only when required
Avoid aerated drinks