Billa 2 Movie Review Critics, highlights and Verdict of Billa 2

This article gives you the technical details, highlights, the storyline, and Verdict of the tamil movie Billa 2 which is released today all over the world. Read the article to know all about Billa 2.


Ajith Kumars Billa 2 Tamil Movie Review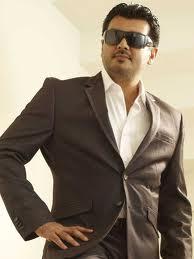 Today is the release of Tamil actor Ajith's much awaited Thriller movie Billa 2. There was lots of expectations and curiosity and looked like a festival time all over the state. The first day show started very early in the morning and the fans started the show with big crackers and drums. Ajith fans are all happy and was ready to celebrate the day. Big cut-outs with lots of decorations and abhisekams were also done. More than 500 cinema halls released Billa 2 in Tamilnadu. This is going to be one among the superhit movies of the year 2012.


Thala Ajith Rocks in Billa 2

Billa 2 is the story of Don David Billa which is a prequel to Ajiths earlier film Billa. This action thriller gangster subject will be loved by action lovers and it can be very well compared with Hollywood. Billa 2 revolves around the life of a Don, his struggles, achievements and all about the underworld Mafia. It is entirely a new subject which lacks the typical tamil movie style. A strong storyline and sentiments are lacking in Billa 2.


Technical details of Ajith's Billa 2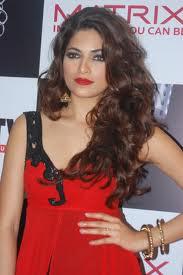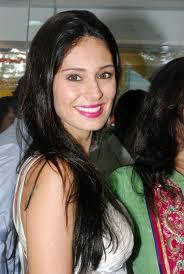 Starring: Ajith Kumar, Parvathy Omanakuttan, Bruna Abdullah, Vidyut Jamwal, Sudhanshu Pandey
Story: Chakri Toleti and Eric Felberg
Cinematography : R. D. Rajasekhar
Music : Yuvan Shankar Raja
Editing: Suresh Urs
Script: Era Murukan, Jaffer Mohammed
Lyricst: Na.Muthukumar
Studio: Wide Angle Creations, IN Entertainmen
Producer: Sunir Kheterpal, Suresh Balaje, George Pius
Direction : Chakri Toleti
Parvati Omankuttan, Bruna Abdullah, Vidyuth Jamwal and Sudhanshu Pandey are all new faces for tamil audience.


Story of Ajith Kumars latest release Billa 2

Billa 2 is a crime story and the sounds of gun is heard more than the words.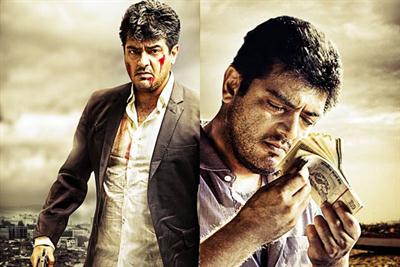 "Dai Een vazhkayal oovaru nalum, oovaru nimushumam, oovaru nodiyum, nanna sethukanathu da..."

is the dialogue which starts the movie and then the story of the early life of Billa is portrayed in pictures.

A war in Sri Lanka moves our hero David Billa to Rameshwaram as a refugee. He losts his parents and everything and just enters Tamilnadu as a refugee. He faces lots of problems as a refugee. Then he comes in contact with a mafia gang he is very much inspired and plans to become a Don. Then he meets Abbasi (Sudhanshu Pandey), who is a mafia leader in Goa. Both join hands and do lots of criminal activities due to the popularity gained by Billa, Abbassi losses trust and creates lots of problems to Billa. In this fight Billa kills Abbassi and his domination starts. Thus Billa becomes the underworld don.

The story then starts with new arrival of enemies to Billa, how he kills the enemies and conquers the underworld mafia is the storyline of Billa 2.
The dialogues of David Billa are sharp and is loved by the audience. Punch dialogues are very well written with good meanings and suits very well for Ajith the audience whistles are heard more than the sounds of the film.

The heroines do not have any big role in the film they appear and then disappear in the film. One can see the blood spilling throughout the movie and can hear the sounds of gun.


Artists Performance in Billa 2

• Billa 2 is a one man show by Ajith Kumar. He looks young and charming in the movie and suits very welll for the role of an energetic gangster. His stylish looks and the way he delivers the dialogues are fantastic.
• The Billa 2 heroines Parvathy Omanakuttan and Bruna Abdullah have no roles in the film. Parvathy has got some good shots while the other one Bruna is only for glamour in the movie.
• Sudhanshu Pandey's acting is very impressive and neat. Though he has got a very limited role he stands in the film.
• The other actors Vidyut Jamwal, Rahman, Manoj K Jayan, Krishna Kumar, Yog Japee, Ilavarasu and others have performed well.
• The songs by Meenakshi Dixit and Gabriela Bertante's are impressive.


Technical Highlights of Tamil Movie Billa 2

1. RD Rajasekhar's cinematography is excellent.
2. The costumes of the actors have designed in such a typical way to suit the role in the film.
3. The editing of Billa 2 by Suresh Urs' is perfect and neat.
4. Music of Yuvan Shankar Raja and the back ground scores are one of the important highlight. "Madhurai ponnu..." and "Gangster" songs are really enjoyable.
5. Era Murukan's punch dialogues are one of the important highlights of the movie.
6. Choreography by the stunt team is wonderful.


Minus Points of Billa 2

Director Chakri Toleti failed to give a film with a strong story. It looks as if he has made the film only in keeping Ajith in his mind. The story looks as if it is written for Ajith. It will be enjoyed by Ajith's fans but others will not love the movie.

In short Billa 2 lacks logic and is loaded full with action.


Final Verdict of Billa 2

Billa 2 can be watched only for Ajith, his performance and action. This is a one man show filled with violence and crimes.

The film is really a treat for Ajith Kumar's fans but not for cinema lovers.

Light hearted people, women, old people, children may be frightened with the bullets piercing the body and the blood spilling throughout the movie.

To conclude Billa 2 is a good entertainer for Ajith fans.