Profile and biography of Ajith Kumar(Thala)

Ajith kumar also known as Thala is a great Kollywood actor. He is considered as the best actor of Tamil film industry and was the third best racer in India. His new release Billa 2 goes superhit not even in kolywood but also in overseas market. In this article, you are going to get information about Thala, his interests, early life, passion of racing, wedding and awards won by him. For more information, kindly read the article as below:


Brief Description of Ajith Kumar

Tamil actor Ajith started his profession as an supporting artist in Kollywood. He was born on 1st May 1971. He is an residence of Chennai, Tamilnadu. He is not only an successful actor but also a promotional model and a passionate auto racing driver. He did some romantic movies with his co-actresses like Kadhal Mannan, Unnai Thedi, Aval Varuval and many others. In the very starting, he become popular as an romantic actor.For his super-hit movies, he is rewarded three times with Filmfare best actor award in Tamil industry. He did films which are full of thriller, romance, comedy, drama. According to him, films are his profession and racing is his passion.

Apart from Telugu films, he took part in 2004 British Formula Three Season. He is rewarded with the third best car driver throughout India. He is married to Tamil actress Shalini. He remains famous in Tamil media because of his relationship with his spouse before marriage.


Ajith as a child/early life of Ajith Kumar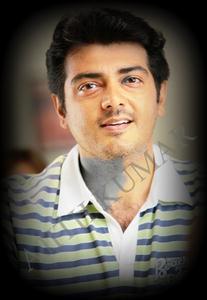 Ajith was born in 1971. He was a child of middle class family of Secunderabad which is located in the acute north of Hyderabad. He was a child of an Sindhi mother. From his childhood, he is very passionate about racing and only because of his this interest, he dropped his education. After dropping his school, he worked as an auto-mechanic, just to take driver's license. When he was at the age of eighteen, he need some extra work to support his passion of racing. Thereby he started working as an merchandiser with a garment industry. He too did some TV commercials to enhance his career as an racer. By seeing his personality, some of the business companies force him for modeling. At that time, he was between racing and acting. He had to choose his career as an actor or as an racer. He choose movies as his career because movie are giving him money, which he can spend on his racing.

When Ajith was 20, Lakshmi Production took him as their lead hero. But because of the death of film director, he began his profession at the age of 21. He did his first movie Amaravathi which is directed by Selva. At that time Selva was too a newcomer like Ajith. At the same time, he used to do racing as his part time job and got injured. He got major injury on his back and go through major surgeries. Because of this surgery, he took bed rest for about one year. But he show his passion about films too at that time by doing some films.


Wedding & business enterprise of Ajith

Ajith fell in love with Shalini, co-actress of Ajith in Amaekalam at the first. They both decided to get married and in 2000, they got married in two customs; one wedding is according to Hindu religion and other marriage was according to Christian custom. As Shalini was a Christian and Ajith was a Hindu. They both remain in news for their relationship for a long time even before their marriage too. After wedding, he establish his own company, AK International. AK International is a distribution company which is running under the control of S.S. Chakravarthi. Apart from Kollywood, he worked in so many Hindi films too with superstars like Shahrukh Khan, Aishwarya Rai, Tabu, Abbas and many others.


Personal Interests of Ajith(Thala)

Let us first talk about his childhood, when he was a child, he was very much keen about racing. For his passion of racing, he leaved his school, join a full time job of auto-mobile mechanic. Just to fulfill his passion of racing. He is really a good racer. Thereby he achieve the award of third best racer through out India. In his school-time, he used to play cricket too. Ajith's interest was into extra-curricular activities and sports like NCC, rifle shooting, aero-modeling, bike racing etc. But because of some financial problems, he leftall his interests.
Apart from movies, Thala was t with too keen about photography. He has a student Pilot's License (SPL) to fly a single engine Cessna A152 aeroplane and is only the third Indian to take part in International Formula 3 race competitions.


Movies by Ajith Kumar

Thala did lot of movies. Some of his movies are named below. Formore information, kindly read the article as below:

Amaravathi

Prema Pustagam

Paasamalargar

Pavithra

Aasai

Vaanmathi

Minor Mappillai

Kadhal Kottai

Nesam

Raasi

Ullaasam

Pagaivan

Kadhal Mannan

Unnai Thedi

Vaali



Awards,nominations and 20 yearsof Thala in Film Industry

Awards Won by Ajith

Ajith won the award of Filmfare Best Actor Award for his movie Vaali in 1999.

Filmfare Best Actor Award for Villain in 2002.

Filmfare Best Actor Award for Varalaru in 2006.

Best actor award in 2001 by Tamil Nadu State Film Special Award.

Vijay Award for Favourite Hero.

Nominations for Ajith Kumar

Zee Cine Award for Best Actor in a Negative Role for movie Asoka in 2001.

Vijay Award for Favourite Hero for Aegan 2008.

20 years of Cine World
On August 2,2012, Thala completes his twenty years of film industry. The journey from a middle class boy to a garment merchant and then to a super star is really a big deal if we talk about his struggle firstly for his passion of racing then for film industry. Ajith is said to be as the best actor of Tamil film industry(Kolywood) and there is no doubt, he is. His attain this stardom by his own efforts and talent.