E.V.Ramasamy Great freedom fighter from Tamilnadu - Complete profile and biography

Ramasamy was a great indian freedom fighter and a social reformer from Tamilnadu. He contribute a lot to vanish anti-social activities from society. He founded Dravida Kazhagam. In this article, you are going to get information about E.V.Ramasamy, his life and contribution toward the society. For more information about the profile and biography of Periyar, kindly read the article as below:


Brief introduction of E. V. Ramasamy

E.V. Ramasamy was a politician, business merchant, freedom fighter. He was born on 17 September, 1879 in Erode district of state Tamilnadu. He is most commonly known as E.V.R, Periyar, Thanthai Periyar, Naicker—Periyar, Ramasamy. He is the man who started self-respect movement, Dravidian movement. He is the creator of an public committee named as Dravidar Kazhagam. He was a social reformer. He remove many evils like differentiation on the basis of caste from the society. Periyar was the man with perfection and courage who in his early life decided to make a society free from all kind of anti-social activities. He was no doubt a brilliant student and finished his schooling at the age of twelve. After schooling, he joined his father's business and learnt all the skills of business within a short interval of time.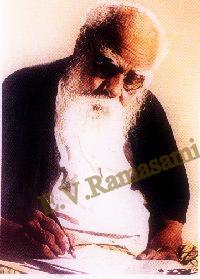 Periyar was a child of well-known and rich family. His father, Venkata Ramasami Naicker was a entrepreneur. He had two sisters and a elder brother. When he was immature, he saw number of customs like inequality between people on the basis of customs like background, ethnic, gender and many more. He knows three languages Kannada, Telugu, Tamil. He got married in the age of 19 with Nagammai(13). Nagammai died in 1933. After her, Periyar got married with Maniammai. She support him in his social life too. She reposition his work for the welfare of people after his death by the mean ofDravidar Kazhagam organization.

Independence day Tamilnadu
Freedom fighters from Tamilnadu

He saw many customs and decided to get rid of all this. He proved the proverb, "Charity begins at home". As his first step, he remove his surname "Naicker" from his name. He did his at the conference held for "self respect movement". In his young years, he started questioning about the rituals of society and too starts disagreement on them. He is against religion system. According to him, religion is used to mislead the non-brahmins. Thereby, he considered his duty to aware people about the superposition and priests who mislead them to make money.


Contribution of EVR

In 1919, E. V.R. come together with Indian National Congress(INC), but after 6 or 7 years, he reconciled. Because somewhere he felt that the organization is fulfilling all the needs of Brahmins not to common people who belongs to other casts. Ramasamy toured a school, there he see that there are separate places for food and drinking water for Brahmin student and non-brahmin student. He protests against this anti-social activity. Ramasami lead the movement named as Satyagraha in 1924. He position as the chief of Justice party. After some time, Periyar change the name of Justice Party and renamed it as Dravidar Kazhagam.

Apart from his organizations, he make people aware about self-respect, women right, unity, and ask them to remove the insect of caste from their mind. These efforts of him, delete the insect of caste from the society to some extent. He urge the ministry to make Tamil as the mouth tounge of people residing in Tamilnadu when the supremacy declare Hindi as the official language. Apart form this article you can also read a wonderful article by one of our member on EV Ramasamy.


EV Ramasamy Incident related to Kashi

Ramasamy went to Kashi to worship God Shiva. Kashi is said to be as the most sacred place according to Hindu religion. There he observed some decadent actions like begging by poor people, flotation of dead bodies. He become frustrated by observing all these things. He called all this "Brahmnic exploitation.

This finicky thing leave a great impact in his mind which he shows in his work. He made a organization, which provide food to poor people. Choultries decline to serve food to him(exclusively fed Brahmins). Because of hunger, he masked himself as a Brahmin but the gatekeeper let him on by his moustache and was sent out rudely (Brahmins were not allowed to have moustache according to their Shastra). Thereby he feed himself from the market. After sometime, he got to know that the Choultry was actuallya non-brahmin; and thus blow a air of regard for Brahmins.


Opposition to Hindi as an official language

C.M. of Madras state, Chakravarthi Rajagopalachari announces Hindi as the official language whole over the country. He announces Hindi as the compulsory subject to be taught in every school. Over this, Ramasamy opposes to make Hindi as compulsory language and put a slogan , Tamilnadu for Tamilians. He said that Aryans originate Hindi just to break Dravidian civilization. According to him, if Hindi is imposed on Tamilians then the culture of south India will be abolish.


Success of Ramasamy in Tamilnadu

Ramasamy opposes the superposition, priest, gender discrimination, caste discrimination and many other anti-social activities. He make people aware about their rights, self-right and vanishes casters from the society. He too wrote books and spread them among people. He contributed a lot toward the society to make society free from anti-social rituals. The self-respect movement initiated by Periyar was very popular in those days. Because of this movement, common people get to know that their children should be educated as well. According to him, the present and the future system of education should be common to everybody. He said that a widow have all the rights to marry again. Periyar too suggested the thought of family-planning to society. In ballot vote, party organized by E.V.R. was defeated. After Justice Party, all these evils are opposed by DMK and AIADMK.