Barista Lavazza Coffee Shop Menu Price details & Branches in Chennai

Barista Lavazza one of the popular coffee shops in Chennai offers good Italian style sandwiches, Hot and cold Coffees, Desserts, and Breakfast. It is good hangout place for the couples, family and friends. Read the article to get to know about the price list of food items, the branches of Barrista and much more details of the Italian coffee shop Barista Lavazza.


Barista lavazza Best Hangout Place in Chennai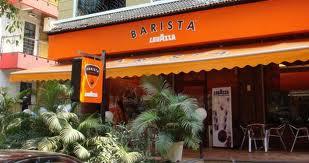 Barista Lavazza is one of the best hangout places where you can spend some of your leisure hours with your family and friends. This is a coffee shop where you can get an authentic Italian coffee. You can relax here with a cup of coffee in the cool environment of Barista Lavazza. This was started in the year 2000 and here in Barista Lavazza you can taste the wonderful cup of coffee brewed by Italian method. You can also get other items like Hot and cold beverages, cold coffee and shakes, Sandwiches, snacks, desserts.


Barista Lavazza Food Menu, Food Items served in Barista Lavazza

The Italian style restaurant Barista Lavazza offers you a full meal and they divide this into 4 varieties. Start your breakfast with a juice or coffee and end with a sweet dessert.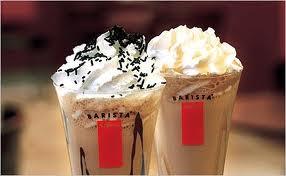 1. Summer Splash Items in Barista Lavazza: The summer spash menus are perfectly blended with fruits and ice toppings to cool you this summer. The price ranges from Rs. 75 to Rs.115. The summer spash menu is as follows:
• Kiwi Lemonade
• Italian Lemonade
• Mango Lemonade
• Mango Cardamom frappe
• Coffee frappe
• Strawberry frappe
• Iced tea varieties

2. Fantastico Brews Items in Barista Lavazza: The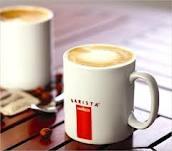 Fantastico Brews menus are nothing but the Italian enigma. You can choose from a variety of hot brews, cool shakes and hot tea varieties. The price ranges from Rs. 50 to Rs. 150. Fantastico Brews menus are as follows:
• Classis hot tea varieties
• International hot and cold coffee varieties
• Ice cold tea varieties
• Varieties of Smoothies and Ice cream shakes
• Swiss chocolate coffees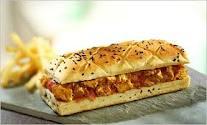 3. Grande Bites in Barista Lavazza: Grande Bites are the original dishes prepared in the authentic Italian Kitchen style. You can have your Royal breakfast or your evening snack with your family or your loved ones in this cool environment of Barista Lavazza. The prices range from Rs. 60 to Rs. 120. The menu is as follows:
• Sandwich Varieties
• Calzone
• Quick and tasty bites like puffs, potato wedges, etc.
• Breakfast menus such as egg and toast, continental, veg and nonveg breakfasts.

4. Delizioso Desserts in Barista Lavazza: After you have your breakfast you can end your meal with the Italian sweet desserts. The prices start from Rs. 70 to Rs. 150.
• Wide range of Muffins
• Indulgent Combo varieties
• Desserts and Cake varieties


Barista Lavazza branches in Chennai

Barista Lavazza have eleven branches situated in and around Chennai city, which are listed below:

Barista lavazza Espresso Bar RK Salai
RS No. 1731/78, Block no 37,
Door No. 1, 4th street & 22/1
Dr. Radha Krishna Salai, Mylapore
Chennai -600004

Barista lavazza Espresso Bar RMZ-Perungudi
RMZ Millenia Business Park 143,
Dr.MGR Road, Kandhanchavadi,
Perungudi, Old mahabalipuram Road,
Chennai -600096

Barista lavazza Espresso Bar Besant Nagar
No-M-29/4, 25th Cross Street,
Besant Nagar,
Chennai -600090
Ph: 42019455

Barista lavazza Espresso Bar Thuraipakkam
ETC Infrastructure Services Ltd,
Perungudi-Thuraipakkam, 200FT Road,
Thuraipakkam,
Chennai -600096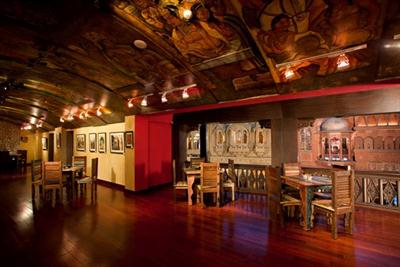 Barista lavazza Espresso Bar Citi Center Food Court
Citi Centre, Food Court,
Radha Krishnan Road, Mylapore,
Chennai -600005
Ph: 43533331

Barista lavazza Espresso Bar Ethiraj Salai
53/Wellington Estate, Ethiraj Salai, Egmore,
Chennai -600008
Ph: 42656220

Barista lavazza Espresso Bar Khader Nawaz Khan
4, Khader Nawaz Khan Road, Nungambakkam,
Chennai -600036
Ph: 42138567

Barista lavazza Espresso Bar Rosy Towers-Nungambakkam
No.77,Gr. Floor, Rosy Tower,
Nungambakkam,
Chennai -600034
Ph: 42137595

Barista lavazza Espresso Bar G N Chetty Road
1st Floor, 84, G N Chetty Road,
T. Nagar,
Chennai -600017
Ph: 42123334

Barista lavazza Espresso Bar Thirumala pillai Road
#55,Thirumalai pillai Road,
T nagar.
Chennai -600017
Ph: 42124775

Barista lavazza Espresso Bar Wipro
475, Rajiv Gandhi Salai,
Chennai -600119
Ph: 42438585