Tarsha Water Sports- A perfect place for hangout in Chennai, Tamilnaud

Tarsha water sports is one of the most amazing water amusement park of Chennai. If you want to enjoy outdoor games then Tarsha Water Sports is the most suitable place for you to enjoy with your friends and family in Tamilnadu. List of games offered by this park along with its contact information is given below. For more information about Tarsha Water Sports, kindly read the article as below:


Tarsha Water Sports-a brief introduction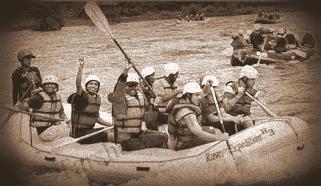 We all know that water games are best for fun and adventure in comparison to other games. On ECR road of Chennai, there are number of amusement parks in Chennai and Tarsha Water Sports is one of them. This water park is an amazing place for adventure lovers. You can visit this place to hangout with your friends, family. Tarsha Water Sports offers games like water skiing, wake boarding, knee boarding, double tube rides, speed boat rides, para sailing, banana boat rides, kayaking etc. This water amusement park of Chennai is situated near east coast road. Tourists who are going from or to Pondicherry, can enjoy their trip here as well. People who are excited for fun related adventurous activities can come here to enjoy a lot of games (mentioned above).You can visit this place with your family as well. This water park is very popular among the city people. It offers games which keeps the body fit too.


Games offered by Tarsha WaterSports

This amusement park of Chennai offers a number of water games which are amazing and people enjoy these games a lot. Because of this fact, this amusement park is famous among the populace of city. Just because of these spectacular water activities, populace from Chennai as well as from other parts of state Tamilnadu too come. All the amusement games offered by park authority are not only amazing but safe too. A list of game offered by Tarsha Water sports is given below. For more information, kindly read the remaining article: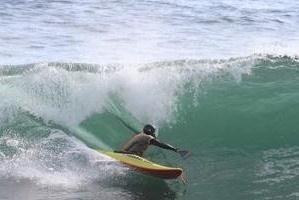 Water skiing

Wake boarding

Knee boarding

Boat riding

Kayaking

Speed boat rides

Banana boat rides

Double tube rides

Para-sailing

Find the list of
Theme parks in Tamilnadu
amusement parks in tamilnadu

Accessibility to Tarsha water sports

If you are confused with the thing that how to reach Tarsha water sports then don't worry, we are here you to help. If you are in Pondicherry or in Chennai, then you can easily head toward this amusement park throush ECR road of Chennai. ECR road is one of the entrance to Chennai. Number of tourists, business persons come Chennai, so it is an opportunity for them to be relaxed there. Tarsha Water Sports is situated at a distance of 15km away from Mahabalipuram. You can reach by bus too as there are number of number of buses offering this facility.
Timings of Tarsha water sports
If you want to visit Tarsha Water Sports, then you can visit between 10 a.m. to 6 p.m. six days a week (not Fiday). On Friday the visiting hours are between 11 a.m. to 6 p.m.

Where to stay near Tarsha water sports
If you are coming to this amusement park from a longer distance then you are troubled with the thing that where to stay, then don't worry, Tamilnadu supremacy offered offered a number of facilities for you which make you feel comfortable and enjoy your trip in Chennai. They offered facilities like hotels, resorts, rest houses to stay.

Contacts information of Tarsha water sports
ECR road, Chennai
Tamilnadu (India)
Pincode:600006
Contact Number:98410-24429, 8270154, 8253004.


Important points to be remember

If you are going to visit this amusement park then you should try to visit n time. Tarsha Water Park is open six days a week with the timing 10 a.m. to 6 p.m. and on Friday the timing is 11 a.m. to 6 p.m. . On But is open on public holidays as a number of people wants to enjoy their holiday with fun and adventurous games.If you want to book this park with your friends earlier then you can, but remember minimum people should be fifteen in a group.