Festival offer Shopping Tips at Mall – My personal Shopping Experience

Festival offer Check list to be followed while shopping at any shopping malls can be known here. Shopping at mall can be made memorable only if done with proper planning and care especially during festival seasons along with entire family. Read more for tips towards Festival offer shopping.


Shopping in Tamilnadu

Shopping has almost become a passion for many individual and even they take it as their hobby which can even act as their time pass activity. There are a wide variety of brand lovers who differentiate themselves from others through their style of shopping. In spite of various factors of consideration it would be better if we as a shopper have a bit of knowledge about our shopping factors like what we require? what we are going to buy? what brand we will opt for? along with the list of stores provided with our product, offer percentage and the location of the stores. It will surely help out any individual to make the best choice towards his shopping keeping in mind the latest trends and offering to get with the best bargain and value for their product and money.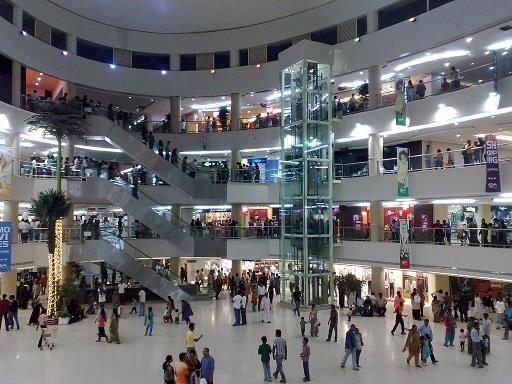 The way today the economy has been working with different styles and patterns have made people in every corners of the world to be more prudent as well as much cost conscious. Also it has become necessary style for an individual to cut off their cost for a product which let them to save their money shed out from their pocket.

The below article will help out any individual with an excellent shopping tips to be considered by the shoppers during festival offers for different set of product across wide categories of outlet in a single place inside a shopping mall. Read more to get with my personal experience, suggestion and tips towards festival offer shopping.


Festival offer Shopping Tips

First of all check out the list of shopping malls in Tamilnadu and look out for various offers in their malls.

1.Shoppers can notice abundant percentage of offers across various categories of outlets with wide selections of brands in a single place.

2.Shop as soon as the festival seasonal offer starts in order to avoid non availability of offer stocks and percentage of offers given for various brands before the offer stock sales closes.

3.Shoppers may even have a chance to notice different eye catch view offer percentage for various non moving brands so kindly check for its quality and price.

4.There may be also availability of promotional scheme like redeem coupon in the outlet. So to make a wise shopping check the total value given for redemption coupon before stepping into the billing counter.

5.Shoppers in order to cover its customers may provide with good set of lighting at their shop under selected brand that are too be viewed. So never expect with the same colour as might even show us with few changes when viewed at our house.

6.Shoppers are ready to provide with multiple colour selection and size towards a particular brand especially during festival seasons as they are confident in getting customers for their sales.

7.Always stick to the brand colour which you love. But check for the quality and don't change your mind because of sales person view.

8.Always check and enquire for a new design and patterns.

9.It would be better to avoid our shopping in crowd.

10.Have a pre check list of your budget and brand you and your family have planned and willing to purchase.

11.Never be satisfied with the brand in a particular shop. Instead check for same brand of offers across various outlets within the mall.

12.Take care of belonging where ever you move and keep a watch towards your kid.

13.Never miss out any bills. Keep it safe for further reference or exchanges if needed. If going with a complete shopping for family try to name and calculate the value of the bills for each member of the family.

14.If going with alteration of purchased item thoroughly check for the colour, quality, brand and size selected items to avoid unnecessary problems in future.

15.If going with the kids try to have all necessary items like water, diaper, clothes, towel and many more.

16.If possible carry a toy or purchase a toy and give it to your kid that lets you with free shopping.

17.If going with multiple people for shopping try to have the mobile numbers of all individual for good connection among each others.

18.Always check for various branded outlets near your place of shop where you are undergoing your purchase as a land mark for your reunion of family your members in a single place inside the mall.

19.Check for the place of rest rooms and if possible have a complete view and snap of a floor index of the mall to save time.

20.After purchase and before leaving the shop have a check about availability of all purchased items.

21.Try to have a safe place for your vehicle parking bill and key.

22.Have enough money in extra by other side while shopping.

23.If you are carrying cash for your shopping try to write a rough account about the shopping made to know the balance amount held within you.

To conclude thus on the whole getting out the best offers and discounts with excellent reduction and cost savings in price tag towards one brand of selection helps us to be happy in all ways by adding with up some fun pass time with our family members or others along with a great savings on our shopping style inside the mall with a good feel and pride towards the our purchase.