Amir Mahal Chennai - A historical palace to visit in Tamilnadu

Amir Mahal is situated in Chennai and is one of the oldest and most attractive palace to visit in Tamilnadu. Presently, prince of Arcot(Nawab Mohammed Abdul Ali Azim Jah) is living there. Here in this article you are going to know about place of interest in Chennai along with its location, contact information, timing and many other things. For further information, keep reading the rest article.


Brief description about Amir Mahal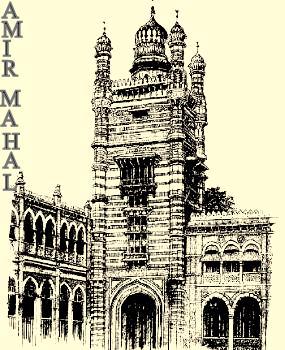 Amir Mahal is one of the greatest attraction of Chennai. Nawab of Arcot used to live here along with his family. This greatest attraction of Chennai is located in the Royapettah of city. The architecture of this residency is in accordance with Indo-Saracenic technique. Palace is constructed in 1798. Number of tourists from many regions come here to see this historical palace of Chennai. The Nawab used to live in this palace till 1876. Presently, the heirs of Nawab are living here along with his three brothers. With the elimination of Nawabship, supremacy bent the title of Nawab to His Highness. This title, Prince of Arcot include some rights, tributes approved by supremacy which too include a abode for his highness- Amir Mahal.

With the end of Nawabship, supremacy, took the prime residency of Nawab's which is Chepauk palace, Marina(also known as Kals Mahal). Kals Mahal is established in an area of 121 acre land. Presently, this Palace is used as a Public Work Department offices. With the death of Nawab of Carnatic, Supremacy decided to issue a suitable palace to the uncle of last Nawab, Prince Azeem Jah. Later, Prince Azeem Jah is recognized as the First Prince of Arcot. In accordance with a Government order, the police court of Royapettah is converted into prime abode of Prince of Arcot and this palace is named as Amir Mahal.
Presently, Prince of Arcot used to live in Amir Mahal along with his family, servants, staff which are 600 in number.


History of Amir Mahal

Amir Mahal, Chnnai established in 1798. It was established by British East India Company. Long time ago, the Nawab of Arcot used to live in Shadi Mahal. But because of some reason, the British Government offer a new palace for Nawab as according to them, Shadi Mahal was not a suitable palace for them. The Police court is converted to a palace by Robert Chrisholm. Thereby, the Nawab started to live in Amir Mahal in 1876. Now a days, His Highness Nawab Mohammed Abdul Ali Azim Jah is living here with his family. There are about 80 rooms in the palace where about more than 500 people are living.

Find the list of more places to visit in Tamilnadu:



The Arcot House and Prince of Arcot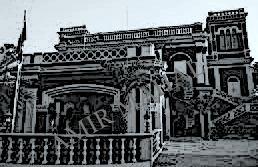 The living style of this residency is different from other posh houses/Mahal. Prince of Arcot is very friendly with the supremacy. According to him, "they are have good relations with the supremacy". Not only visitors visit this oldest Palace of Tamilnadu but number of leaders, Presidents and many other celebrities also love to visit here. His Highness is the general Secretary of an association. The aim of this association is to educate who can't afford. This community is not in the session from many time because of the sickness of Prince. After a long break, he said that they hope to reenergize Harmony India again. In Southern India, Nawab is said to be as the First nobleman in Muslim Community. He is the one who is providing funds for about eight masjids of state.In Amir Mahal, number of people are living. The successors of His Highness are brilliant. Out of them, The elder Nawab is a musician. He gave music to various Kollywood movies and the next heir is a businessman. Saayeda Begum, a very talented, graceful lady is the better half of Prince. She use to took part in various spiritual actions. If you are going to visit the Mahal, there you will find that the drawing hall is decorated with the pictures of dignitaries. The Durbar hall is festooned with a painting which is about 8 ft long and a 125 years old. Amir Palace goes through renovation this year with a interest of three crore and was re-opened for visit.


Some details about Amir Mahal

Amir Mahal is about 150 years old palace of state Tamilnadu. This palace because of its royalty and historical session, and considered as one of the most interesting places to visit in Tamilnadu. Below you are going to know about the location of Amir Mahal, Timing details to visit Amir Mahal and contact number.

Where Amir Mahal is situated:
Opp. Jam Bazaar Police station
Chennai, Tamilnadu, India

When to visit Amir Mahal: You can visit the palace only by taking permission. One can visit the palace between 10:00 a.m. to 06:00 p.m.
Contact number: +91-44-28485861