Celebration of Independence Day in Tamilnadu with Jayalalithaa

Are you looking for the details about celebration of Independence day in Tamilnadu? Here in this article, you can read the information that how Tamilnadu celebrated 65th Independence Day of country. Today, Chief Minister J. Jayalalithaa unfurl the national flag and addresses people about their ideas about upcoming years. In this article you are going to read about this latest news from TN(Tamilnadu). For further information about this news, kindly read the article as below:


Tamilnadu should make an economic growth of 11%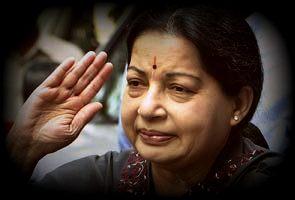 When Tamilnadu Supremacy is asked about the protection of TN from Sri Lanka, then she said that the state trace the financial growth of 11%. She is one of those Lady Chief Minister who is unfurling the National Flag twelfth time in her following career. After unfolding the flag, she addresses people that TN should grow at a rate of at least eleven percent. She said, in the forthcoming ten years, we all must try to make a financial growth of twenty percent. The government is trying to cover up all the financial and social problems which the people are facing, she said. Supremacy is providing free cycles, lap tops, cash incentives, education to school going children.As there are number of Engineering colleges in Tamilnadu and every man is in the race to put their child in a reputed college. Which are private ones, in all this students belonging to poor family are depressed, thus government passed Rs. 100 crore to these government engineering colleges in Tamilnadu, so that they can build their future there too.

Chief Minister J. Jayalalithaa said that they are going to fill about 100,000 government seats soon.
To resolve the power cut problem in Tamilnadu, the government is taking various steps. She said that all this is because of Karnatka government as they are not releasing the water of Cauveri river. Adding this, she said that they are trying to resolve this dispute.

Read more to know about the,

Power cut problem in Tamilnadu
She urge the Government of India to take instant actions to protect the Tamlnadu fishermen by Sri Lankan Navy.


After her speech, she give the Kalpna Chawla Bravery Award to two women and gifts to differently-abled kids. To celebrate the Independence Day in tamilandu, number of students from different schools gathered with National Flag pinned on their uniforms.Jayalalithaa said that supremacy is trying to tight the security more tight in state from now onward so that populace doesn't face any serious problem lie bomb blasts. Adding this, she said that from now on ward,some police officers will definitely be kept at each railway station of state. thereby every passenger can travel in and out the state without no fear. She said that after some days, they are going to start a security check daily while entering the railway platform. She said that security is going to be tight in various cities of state to avoid the problem of blasts.