Sowcarpet Cheap and Best place for Shopping Dress Materials in Chennai

Are you looking for the cheap and good place for shopping in Chennai? Do you want to buy the latest dress collections in Chennai? This article gives you the tips for shopping in Sowcarpet. Read the article and get to know the list of the best shops in Sowcarpet, address of the shops, route of travel to Sowcarpet and some useful tips.


Tips for Shopping in Sowcarpet Chennai, A good place for dress materials in Chennai

Sowcarpet is one of the best shopping places in Chennai. This is located in the north of Chennai and the majority of the people living here are North Indians. Many of the residents of Chennai do not know that Sowcarpet is a good shopping place. This is because of the reason that it is not easy to reach the place by road or rail as compared with T.Nagar.


Buy Dress Materials at a reasonable and cheap rate in Sowcarpet Chennai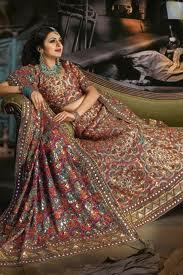 One can get many latest arrivals and new collections of dress materials in Sowcarpet. The price is not fixed so you can bargain and get at a reasonable rate.

One can get the latest trends of lehengas, cholis, Kurtis or any north Indian items like chudidhars, salwars, etc.
You can also find western outfits and also jazzy dress materials with lots of work.

Designer sarees are also available here with a wide range of price. If you shop once you will return again because of the latest fashion arrivals.


Best Textile Shops to check out in Sowcarpet Chennai

Sowcarpet area in Chennai is a good shopping place because the place is not crowded and the roads are spacious. But one should know how to bargain and must be fluent in Tamil.


Sribhavanis Hsiry Paradise Sowcarpet, Chennai

7, Kasi Chetty Street,
Sowcarpet,
Chennai - 600079


Mangharam Textiles Sowcarpet, Chennai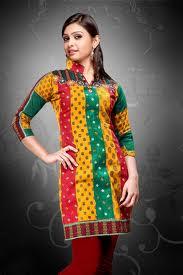 New No. 49, Old No. 27, Rattan Road, Park Town, Rattan Bazaar Road,
George Town,
Chennai - 600003
ph. 044 42624141600079


Arihant Textiles Sowcarpet, Chennai

No 138/1 Singapore Plaza Shop No 40,
Govindappa Naicken St
Sowcarpet,
Chennai – 600079
Ph. +(91)-(44)-25360469


Sri Lakshmi Emporium Sowcarpet, Chennai

No 22, Narayana Mudali Street,
Sowcarpet, Chennai - 600079
Ph. +(91)-(44)-25388096


Narendra Textiles Sowcarpet Sowcarpet, Chennai

New No 17/5 Old No 9/5, Kasi Chetty Street,
Sowcarpet,
Chennai - 600079
Ph. +(91)-(44)-25369076


How to reach Sowcarpet for Shopping

1. Sowcarpet is located far away from both railway station and the bus stand so one need to reach Parry's corner and can take any autos to reach Sowcarpet from Parry's.
2. The best way is to travel in car and you get good find good parking space in Sowcarpet.