Saravana stores Chennai Online Shopping, Products, Branches, The Cheap & Best Shop in Chennai

Do you want to get good quality dress materials at a cheaper rate? Read this article which gives you all the information about Saravana stores in Chennai. In this article you get to know about the products available, the branches, shopping tips, men, women and kids collections available and much more useful information about the Chennai's biggest paradise Saravana Stores.


Saravana Stores the Best Shopping Paradise in Chennai, Saravana stores branches,Products, Collections and Address Details

Saravana Stores is the one and only shop in Chennai where you can buy everything at a cheap and affordable price. Yes the above statement is true. One can shop all the household needs at this shop. Saravana stores have got twenty years of experience and the quality of the products are also increasing day by day. The price tagged is very very reasonable and nobody can say that the things are costlier in Saravana stores. One can shop anything starting from Rs. 5 to Rs. 50,0000 in any of the Saravana's gigantic building in T.Nagar.


Happy Shopping in Saravana stores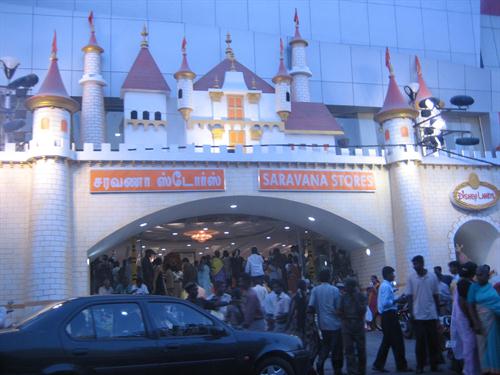 Saravana stores is the best dealer of the following items:

Apparels both Western and Indian

Gold, Silver, Diamond and Platinum, Jewellery

Culinary items

Electric and electronic items

Furniture

Eatables including ice creams

Fashion accessories

Footwear

Branded cosmetics

Bags

Home Appliances]

Plastic items

Kids items

Toys
Saravana Stores branches in Chennai

Saravana stores is called as the fantasy shopping land of T.Nagar who deals with all the products. The branches of Saravana Stores are as follows:
1. Saravana Stores (Brammandamai) opposite to panagalPark
2. Saravana Selvarathinam (Opposite to Ranganathan Street)
3. Saravana Selvarathinam (Jewellers) Opposite to Prince, Usman Road
4. Saravana Stores (Textiles)T Nagar, Ranganathan Street
5. Saravana Stores (Vessels, home appliances) ) T Nagar, Ranganathan Street
6. Saravana Stores (Near Railway Station - Ranganathan Street) for Groceries and Vegetables.
7. Saravana Selvarathinam (Jewellers), T Nagar Ranganathan Street
8. Saravana Stores, Purasawalkam
9. Saravana Stores Sweets T Nagar, Ranganathan Street


Saravana Stores Textile Showrooms

Textile Showrooms of Saravana stores are located in T.Nagar and Purasaiwalkam. There are more than 4 textile showrooms of Saravana stores and among them the one opposite to panagal park, i.e., Saravana stores Brammandamai is the best with all the latest dress collections.


Women's collections in Saravana Stores

Saravana Stores showroom has got a separate floor for ladies dress materials. One can get all the latest trendy Indian women's dress materials at a very cheap rate. Women from any part of India will love shopping in Saravana Stores. All the latest arrivals in cottons, synthetic, silk sarees, designer collections, embroidery materials can be bought at a reasonable rate. Sarees of all designs with the best printing and embroidery works and SRIVATSA silk range are the best in Saravana Stores. Dresses for all the climates are also available and the ladies collections available in Saravana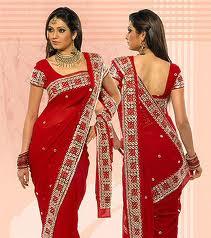 Stores are as follows:

Shirts/Tops

T-shirts

Jeans

Churidar

Salwar Suit

Mini Shirts

Night Dresses

Nighties

Wedding and Party wear sarees

Silk Sarees

Midi/ Skirts

Track Suits

Kurtis

Leggings

Ghagra Cholis

Designer sarees

Ladies Footwear
Men's collections in Saravana Stores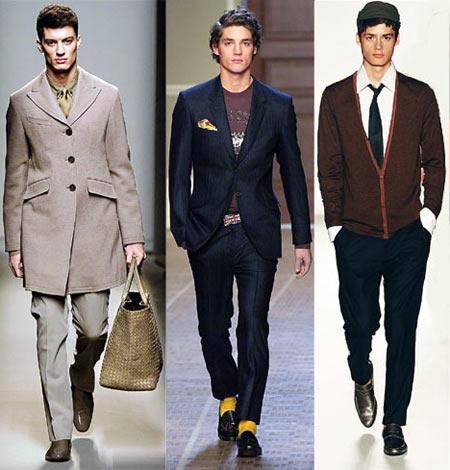 Saravana Stores are also best in men's wear. One can get the latest arrivals of readymade items for men in Saravana's. The readymades available in Saravana Stores are as ollows:

Shirts

Trousers

Jeans

business suits

wedding attire

party-wear

traditional wear

night-suits,

ties & socks

innerwear for warm and cold seasons

accessories like belts, tie pins, etc.

Cosmetics
Saravana Stores Kids collections

Lots of trendy and cute designed garments are available for kids in Saravana stores.The showroom for kids is divided into 2 namely,
• Kids Studio – 3 – 15 years
• Infant or Baby section – 0 – 3 years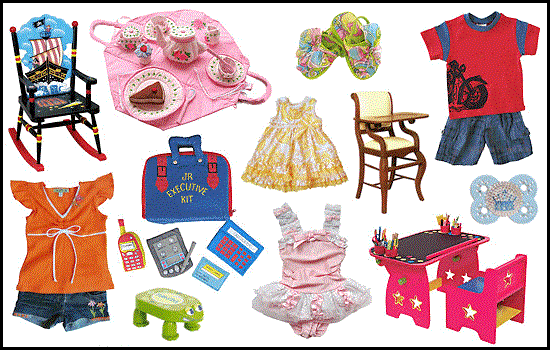 Kids items in Saravana stores are as follows:
• Gift pack for new borns
• feeding bottle of all brands
• baby care products
• toys and teethers
• Nappies
• Diapers
• Rubber sheets
• Shirts
• Trousers
• Jeans
• Pattu Pavadai for little angels
• Midi and gowns
• Toys and soft toys
• Wet wipes
• Cradles
• Cycles

One can also get cheap and soft banian cloth dresses for born babies and kids which starts from just Rs. 20.You can also get daily wears for kids like pants, banians and skirts for just Rs. 50 to Rs. 150 which will also last long after several washes.


Advantages of shopping in Saravana Stores Chennai

One can really save a huge amount by shopping in Saravana's.
• The products are easily affordable
• the shops have got a number of cash counters so easy to pay bills
• Move via the back entrance after a big purchase to avoid crowds


Disadvantages of shopping in Saravana Stores Chennai

One should never go for shopping during peak hours and during the festival time because it will be overcrowded. You can opt for shopping from 11.00 AM to 5.00 PM during weekdays to avoid tension in crowds.


Contact Address of Saravana Stores

Saravana Stores ,
#45, Ranganathan Street,
T.Nagar, Chennai - 17,
Tamil Nadu, INDIA.
Ph.+91 44 26603777
Fax. +91 44 26613777
Email: [email protected]

Shop in Saravana Stores and Enjoy.