Tourist attractions in East Coast Road ECR Chennai, Weekend trip to the ECR Road

Are you planning for a tour this weekend? Do you want to go for a one day picnic in and around Chennai? Then ECR road will be the best place for you. Read this article to know about the tourist spots in ECR Chennai.


Tourist attractions in East Coast Road ECR Chennai

East Coast Road (ECR) is one of the beautiful two lane highway road in which one can enjoy driving. This ECR is located on the coast of the Bay of Bengal which connects Chennai city to Cuddalore via Pondicherry. The Tamilnadu government has taken several developing works in East Coast road and now this road is extended up to Thoothukudi which is joined via Chidambaram, Karaikal, Nagore, Nagapattinam, Thiruthuraipoondi, Muthupet, Adirampattinam, Meemisal, Thondi, Ramnad. The Chennai to Thoothukudi road length is 690 km. At present the project for expansion of ECR from Tuticorin to Kanyakumari via Tiruchendur and Koodankulam is sanctioned and the total cost is estimated to be 257 crores. Once this project is finished the ECR road will become the number one tourist spot and also the entertainment corridor in Tamilnadu. One can enjoy this beautiful journey along the sea side which is filled with lots of tourist spots and first class resorts for the comfort of the tourists.


Chennai ECR Road Day Trip Attractions

ECR Road Day is the most suitable place for a picnic. You can choose your own vehicle or you can even hire a taxi for a picnic. You can start at 8:00 in the morning and you can return back on the same day. If you plan for a weekend trip then you can book a room at Pondicherry for the night.


Marundeeswarar Temple Chennai

One of the most famous and ancient Lord Shiva temple in Chennai which is well-known for the powerful diety who fulfills the wishes of the devotees. This temple is located about 4 km from Adayar and stands as the mark for the beginning of the east coastal road.


Sholinganallur Prathyangira Devi Temple Chennai

The Prathyangira Devi temple is located on the link road of ECR and OMR. The Goddess in this temple Shri Maha Prathyangira Devi looks gigantic and powerful. Poojas are performed regularly and special poojas are conducted during the festival season. The Navarathri festival is famous in this temple.


ISKCON Temple Chennai

ISKCON Temple is one of the newly constructed temple which is inaugurated on 26th April 2012 at Akkarai, Sholinganallur. This is one of the biggest Radha Krishna temple in Tamil Nadu.


Cholamandal Artists' Village

This termple was found out by K.C.S. Paniker in the year 1966 and is a wonderful place for those who love arts and crafts. Handicraft showroom and workshops are conductd by artists in this place.


DakshinaChitra

DakshinaChitra is a Cross cultural living museum. Here one can enjoy the beauty of art and architecture, lifestyles, crafts and performing arts of South India. This was started in the year 1996 and is run by the Madras Craft Foundation (MCF), a non-profit organisation. DakshinaChitra is spread in about 10 acres of land facing the Bay of Bengal at the ECR.
Dakshina Chithra timings: 10 am to 6pm.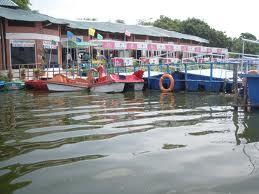 Muttukadu boat house

Muttukadu boat house is maintained by the Tamil Nadu Tourism Development Corporation (TTDC) and is located at about 23 km from Adayar. This is a wonderful tourist destination spot in which one can enjoy rowing, wind surfing, water skiing, and speedboat riding.
Muttukadu Boat House timings:10 am to 6pm


Thameem Ansari Baba Darga

Thameem Ansari Baba Darga is a famous Muslim shrine which is in memory of the Muslim Saint Thameem Ansari Baba. This famous muslim saint was born in Medina and is a follower of Prophet Mohamed. According to his wish his mortal remains were packed in coffin and was immersed in the sea which reached the Kovalam beach. The Thursday that comes after full moon day is worshipped as a day of devotion. The timings of the Durgah is from 5.00 a.m to 10.00 p.m.


Tiger Cave

Tiger Cave is an ancient place which contains large rocks. A cave is set with a carved tiger. This is located just 5 kms from Mahabalipuram.


Covelong

This is located at about 26 km from Adayar. Covelong is a place of the colonial Dutch Fort. This is a fishing village and a wonderful place for enjoyment.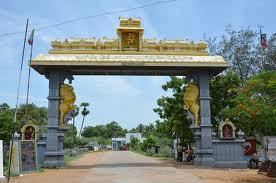 Thiruvidandai Nithyakalyana perumal Temple

Thiruvidandai Nithyakalyana perumal Temple is one among the 108 places of vaishnavites. The deity in the temple is called as Lord Nithyakalyana perumal who blesses with a good life partner. Unmarried boys and girls visit the temple wear a garland and just worship the lord to bless them with a good life partner. They get married soon as they visit the temple and then they come back here to thank the lord Nithyakalyana perumal.


Mayajaal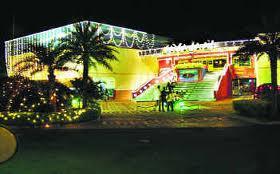 Mayajaal is one among the family entertainment complex located in ECR road. There are many shops, food courts, bowling, games, bars, etc. in Mayajaal.
Mayajaal Entertainment
#34 East Coast Road
Kanathur,Chennai
TamilNadu, India
PIN CODE: 603112
Call Us: 91 44 27472860


MGM Dizzee World

MGM Dizzee World is one of the best theme parks which is located in the ECR road.


Madras Crocodile Bank Trust Chennai

The Madras Crocodile Bank is a Center for herpetology whose role is to preserve the endangered species of crocodiles. A large number of snakes are also preserved here. This is a very good place to visit for kids and for animal lovers.


Mahabalipuram

An UNESCO World Heritage Site recognized for its Pallava sculptures and the shore temples.


Mudaliarkuppam Boat House

Mudaliarkuppam Boat House is a TTDC operated boat house located in ECR which is a good family entertainer.


Dolphin City

Dolphin City is one another theme park which is located in the ECR road.