Big Bazaar Offers, Products, Stores & Branches in Chennai

This article gives you complete deatils about the offers and discounts in Big Bazaar. Get to know the complete address of all the branches in Chennai and enjoy shopping in Big Bazaar.


Big Bazaar Offers, Products, Stores & Branches in Chennai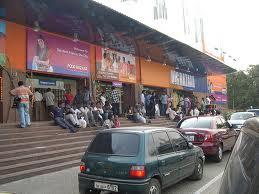 Big bazaar is one of the recently established hyper mart which is well-established in all the major cities in India. The person behind Big Bazaar is Mr. Kishore Biyani who is also the CEO of Pantaloon Retail India Limited. The shop sells quality garments, home appliances, Accessories, Cosmetics, furniture, stationary, groceries, home apparels, accessories, footwear and still goes the list. They have 215 stores in 95 cities. One can get everything from this single shop. All the products are cheap and best when compared to any other shop. I have been to this place several times and I love shopping in Big Bazaar. All their outlets are spacious and spreads in about 50,000 to 160,000 square feet in area. There are many independant Big Bazaars in the city apart from those in malls. They announce discounts in all the festival seasons. Many times I have received 4 kgs sugar at free of cost. They also give great discounts in MRP and also offers Buy 1 Get 1 Free on many products like toilet cleaners, floor cleaners, dishwash bars, utensil cleaners, etc. If you shop during festival period you will love shopping because of the great discounts.


Advantages of shopping in Big Bazaar

• You can get Great discounts during festival seasons.
• One can get all the branded clothes at a very cheap rate in Big Bazaar.
• All types of western wear for women can be purchased in a cheap rate.
• Buy 1 Get 1 Free on many products and items.

Check out for
Shopping malls in Chennai
Chennai shopping
Tamilnadu Shopping malls


List of Big Bazaar outlets in Chennai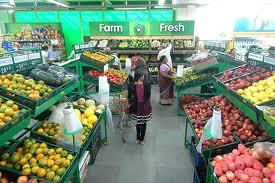 Big Bazaar T. Nagar H O, Chennai

Janpriya Centre,
34, Pondy Bazaar,
Thyagaraja Road, T.Nagar,
Chennai-600017
Contact No: (91)44-30924000


Big Bazaar Express Avenue Mall, Chennai

Express Avenue,
Club House Rd,
Express Estate, Royapettah,
Chennai - 600002.
Contact No: (91)44-28464311


Big Bazaar Royapuram, Chennai

Plot No.18, Venus Millenium Square,
Cemetery Road, Royapuram,
Chennai – 600021
Contact No: (91)44-42173409


Big Bazaar Bharani Colony, K K Nagar, Chennai

Bharani Colony,
Vadapalani, Chennai
Tel: 044 43984241 -


Big Bazaar, Saligramam, Chennai

Saligramam,
Virugambakkam, Chennai.
Contact No: (91)44-43069220