Chennai Beaches top three beaches to visit this summer

Summer has already stared in Tamilnadu. Kids are on holidays. Want to spend your time with kids and beat the heat. Here, this article gives you the top three beaches in Chennai and the best time to visit them. Important places to visit near the beaches, restaurants around the beaches and popular attraction in these beaches have also been given in this article.


Chennai top three beaches to visit this summer

The beaches in Chennai have boundary with the Bay of Bengal. Chennai has many fantastic beaches and visitors to these beaches include local visitors and international visitors too. Most of the beaches are sandy beaches. Going to the beach early in the morning is an awesome sight. We can see fisherman unwinding their nets to go for fishing.


Marina Beach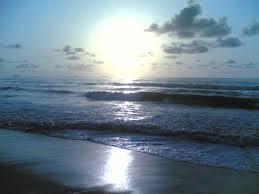 Our Marina is the second largest beach in the world. What a relishing experience it is to go for a walk in the Marina with the hot sundal in the hand. No star hotel can give this enjoyment. It is situated at Kamarajar salai road. The length is of 13 km from St George Fort to Mahabalipuram. It was Governor Mountstuart Elphinstone Grand Duff who converted this beach to a tourist spot early in the 1880s. Watching sunrise and sunset is an amazing feature. Riding on the horse is a favorite event for the kids. The historical monuments include MGR memorial, Arignar Anna memorial, monuments of Gandhiji and Subash Chandra Bose. The Triumph of Labor by Debiprasad Roy Choudhary is the most striking monument here. Apart from these one can get sundal, kai murukku, bajjis, pani puri, bhel puri, ice creams and all the Chennai streets favorite snacks at a very economical price. There is also an aquarium situated near the beach. The ice house where ice was stored during the British period is also near to our Marina beach.

• Best time to visit Marina is From November to February.
• Location: Kamarajar salai, Chennai
• At a distance of :3 km away from Chennai
• Popular attraction: Water sport


Elliot's Beach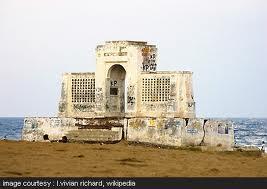 Elliot's Beach is located near Besant Nagar. It's a beach for the youths and its also called the night beach or the Bessie. Want to go for sea bathing, then Elliot's Beach should be your destination.The most cleanest among all the beaches in South India. Younger generation are crowded in this beach always. There are many restaurants and eat-outs located near the beach. Some of them include, Karaikudi restaurant, Ponnuswamy restaurant , the New Shangri La Malaysian restaurant, and Lee's Chinese restaurant. There is also KFC restaurant and the Ibaco ice cream parlour. This beach attracts foreigners too.There are many historical places to visit around the beach such as Velankanni Church and Ashtalakshmi Temple. Other temples include the following:
• Thumbikai Aazhwar koil
• Guruvayurappan koil
• Chakrathaazhwar and Narasimhar (on either side of the same idol)
• Aanjaneyar koil
• Dhanvantri koil
The stone monument is a famous identity for the Elliot's Beach shown in may Tamil cinemas where lovers meet. It was constructed to honour Karl Schmidt (Danish sailor) who died of saving a man from drowning.

• Best time to visit Elliot's beach is all the year round.
• Location: Anne Besant Nagar, Chennai
• At a distance of :60 km away from Chennai
• Popular attraction: Sun bath and historical monuments


Covelong Beach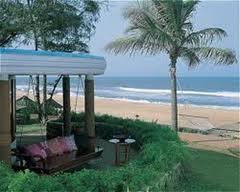 The covelong beach has been converted into a beautiful resort by the Taj group of hotels and now it is called as the fisherman's cove. It is situated on the Coromandel Coast. The beach is very silent and calm. There are many cottages in the fisherman's cove and spending a day or two in these cottages located near the bay will really be a mind refreshing experience. The watch tower is an amazing place where you can have the entire bay view. At night the watch tower glitters with light. There is a spa, kids room with all kids activity, restaurants and much more to spend your time in the resort. The sea gull restaurant offers excellent buffets. Yp can enjoy your water sports including swimming and surfing. Mahabalipuram is just 19 km from here and don't forget to visit the crocodile farm too.

• Location: Coromandel Coast, Chennai
• At a distance of :40 km away from Chennai
• Popular attraction: water sports