Tamilnadu best wedding sarees, Muhurtha pattu, traditional kanchipuram silk, tips to maintain silk

Are you looking for the best collections of wedding sarees? Want to know where to get that sentimental pattu? Want to maintain your pattu saree with a beautifl look everday? Read this article and find out the best collection of bridal sarees to mark that lovely relationship and also tips to maintain the silk saree.


Best bridal sarees in Tamilnadu

Tamilnadu offers an extensive collection of kalyana pattu sarees to suit all tastes of people. You want to get that traditional kancheepuram silk sarees, then there are exclusive showrooms for that. Are you a modern girl wanting to wear best designer silk sarees, then there is an option too. There is a tremendous amount of choices to mark that special wedding with the best Tamilnadu bridal sarees. After getting that saree, it is essential that you maintain the saree in a best way. There are tips to maintain silk sarees .


Pothy's wedding sarees, Samudrika pattu, Parampara Pattu, Vastrakala Pattu, Vasundhara pattu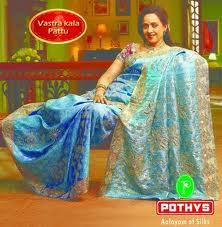 A women will be most beautiful on the day of her marriage and that is why pothys offers the sarva lakshana pattu or the Samudrika Pattu. The best muhurtha pattu can be taken from here. It is a fusion work with our kancheepuram silk .If you are opting for the fusion wedding silk saree, then Samudrika Pattu should be your choice. If you want traditional silk sarees with fusion work, you can opt for the Parampara Pattu with classical designs. If you are opting for a designer silk saree with beads and stones, then your choice should be Vastrakala Pattu. If you are looking for a double shade, jacquard design, bold body designs then Vasundhara pattu will best suit you. Pothys offers the following wedding silks:
• Kancheepuram Silks
• Samudrika Pattu
• Parampara Pattu
• Vastrakala Pattu
• Vasundhra Pattu
• Kanchipuram Traditional
• Tussar Silks
• Banaras Exclusive Silk
• Uppada Silk
• Rajcot Pattola Silk
• Orissa Silk
• Kora by Kora Silks
• Arani Traditional Silk

Address:
No 15, Nageswara Rao Road, Panagal Park,Chennai 600 017
Tel: 43966333 / 24310901 /02 /03
Pothys Boutique Pvt Ltd.,107, G.N.Chetty Road,(Next to Vani Mahal) T.Nagar, Chennai 600017, Tel: 044 28150103


Chennai Silks Vivaha Pattu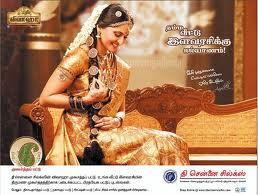 The Chennai silks is largest textile kingdom. They have their showrooms in Chennai, Coimbatore, Tirupur, Erode, Trichy, Karur, Ernakulam and Tirunelveli. They have their Vivaha wedding collection, a saree collection that suits all tastes. You can choose from pure kanchipuram sarees to designer sarees.

Address:
No. 23, Usman Road, T. Nagar, S Usman Rd, Thiyagaraya Nagar, Chennai, 600017
Tel: 044 2431 0888


RmKV Bridal Seven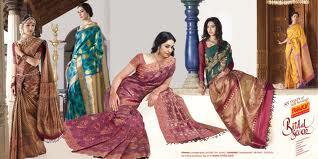 RmKV has brought a great trend in the field of silk sarees. Who can ever forget their National award winning (1998) designer saree Aiswarya Pookkal and the reversible silk saree with 50000 colours. Now their Bridal seven will aptly suit you if you want to take sarees for the entire function of that remarkable wedding. If you want to get that South Indian Wedding sarees, which features seven rituals such as Nichayadartham, Mehendi, Oonjal, Muhurtham, Nalungu, Reception and Grihapravesham, then RmKV should be your choice.

Address
RmKV T Nagar. 125-127, Usman Road, Panagal Park, T.Nagar, Chennai-600017.
Phone: 044 28144445.
2nd Floor, Phoenix market city, No.142, S 55-58, Velachery Main Rd, Indira Gandh Nagar, Velachery, Chennai, Tamil Nadu 600042


Sri Kumaran Stores Kanchipuram silk

If you want to get purely traditional varieties of sarees, then your choice should be Kumaran stores. They have been in the silk industry for more years and this shop is sentimental for many to get the wedding silk. For more than 4 decades they are offering their customers with that mystique and majestic silk. The first floor of the shop has pure kanchipuram handwoven silk sarees. They also have many innovative silk sareeslike saree with pocket, with zip and one saree with many pallus and inside out sarees.

Address
61, North Usman Rd, Kodambakkam, Chennai, Tamil Nadu 600017
Tel: 044 2434 2744


Nalli Silk Emporium

"Nalli", the word itself remainds of silk for they have been in the silk industry from 1928. The wedding special sarees are quite unique in Nalli silk emporium. Nalli celebrated its Platinum jubilee for successfully completing 75 years in the year 2003.

Address
http://www.nallisilk.com/nallib2c/outlets.do


Sarangi Kanjivaram special

If you want to wear only Kanjivaram special wedding silks, then you should choose Sarangi. Sarangi is celebrating the spirit of Kanjivaram. Sarangi means hundred colors and "yes" you can choose your color from a wide variety of silk sarees at Sarangi.

Address
Sarangi the Kanjivaram sari store, 17a, Sterling Avenue, Nungambakkam, Chennai 600034
Telephone and Fax: +91.44.28269912, +91.44.28269922
Open 10 am to 8 pm all days including Sundays


Sundari Silks bridal collection

At Sundari Silks, there are a wide variety of silk sarees such as Arani Silks,Mysore Silk Sarees,Pattu Sarees,Festive Silks ,Kanchipuram Silk Sarees and Traditional silk sarees. You can choose from the following:
• Banaras
• Bangalore Silks
• Kanchipuram Silks
• Kanchipuram Soft
• Patola Silks
• Pochampalli Sarees
• Printed Silks
• Raw Silk Sarees
• Soft Silk

Address
Address: No 38, North Usman Road, T Nagar Chennai, Tamil Nadu 600017
Phone: 044 2814 3093


Kalanikethan Bridal Collectives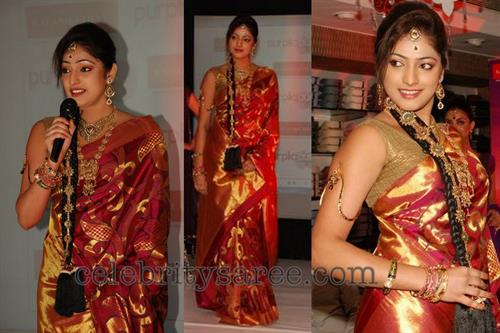 Kalanikethan's collection of wedding sarees is breathtaking. They have this season's biggest collection of silk sarees. The collection includes 1000 designers, 60,000 Kanjivaram pattu, 1,50,000 designer sarees. The silk sarees here are elegant and intricate.

Address
12 Chaitanya Building, Khader Nawaz Khan Road, Nungambakkam, Chennai, 044 4321 6666
163/1 North Usman Road, T Nagar Opp Joy Alukkas, Chennai, 044 4359 6666
Level 2 Express Avenue Mall, Royapettah, Chennai, 080 2846 4556
6 Malar Street, 2nd Avenue, Anna Nagar, Next to Tata Croma showroom, (Near Round Tana), 044 4356 1615.


Manyavar Bridal Collectives

South Indian weddings have been adorned with Manyavar. If you are interested in ethnic wear, then Manyavar will be your choice. Here every work is significant.Men's ethnic wear for weddings are great in number at Manayavar. The sherwani's are famous here.

Address
T. Nagar, Opp to Vani Mahal and Opp to Hotel quality inn sabari
Express Avene 1st floor
Nngambakkam Opp Eldorado building
Anna Nagar Opp to World of Titan
Anna Salai Next to Mariot hotel


Sri Palam Silks

Sri Palam silks have an he variety of silks including casual pattu sarees, designer pattu sarees, muhurtha pattu sarees, corporate pattu sarees and cotton.

Address
15,1st floor,Pondy Bazaar,T.Nagar, Chennai, 600 017
Tel: 044 2432 3334
TTK Road - 1st Cross St, Sri Ram Nagar, Alwarpet, Chennai
044 2435 2120
D-103, Aruna Complex, Chintamani Signal, Anna nagar East, Chennai
Tel: 044 2628 5555
Online shopping: http://www.palamsilk.com/online_store.php


Varsidhi Bridal Wear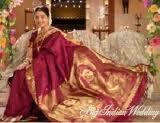 Varsidhi offers beautiful Kanchi silks with embroidery. It is must-stop and shop for every bride.There are also extensive Benarasi silk woven sarees, embroidered crepe, georgette silks and more.
Address
56 GN Chetty Road, T. Nagar, Chennai 17,Tel: 044-28159433
29 Balfour Road, Kellys, Chennai 10, Tel: 044 2645093


Tips to maintain silk sarees

• Don't use soap for the first 3 washes but use only plain water.
• Wash the border, pallu, and body .
• Use good quality mild detergent and clean quickly.
• Do not bundle and keep wet for a long time.
• Dry the saree immediately.
• Don't wash with any inferior quality material (or) bright colours.
• Avoid chemicals as these may damage your Silk and end up reducing its life considerably.
• In case of stains, use cold water immediately.
• For hard stains better go for dry clean.
• Use medium iron only.
• Saree should be stored in a cold dry place.
• Unfold your Silk Sarees and change the folding every three months.
• Stitch saree fall for embroidery sarees.
• Soft handling should be practiced in order to keep the sarees fresh and free from wrinkle.