The Bharia Tribe of Madhya Pradesh

This article is all about Bharia Tribe of Madhya Pradesh. Being one of the especially backward tribe of Madhya Pradesh it's desirable to know about it from the MP PSC point of view. This article incorporates the information about its location, Social formation, Economical conditions, Physical appearance, Religious belief etc. so read it and gains the knowledge.


Bharia tribe is one of the especially backward tribe of Madhya Pradesh. This position is given to Bharia's because still they are far away from the education and modern living. Bharia's consider themselves as the younger brothers of Gond tribe and hence they consider it to be a duty of them to marry with the Gond widow. Due to the mentioned reasons we can conclude that both these tribes are interrelated.


Location

Bharia Tribe is found in many districts of Madhya Pradesh and they are as follows:



Patal kot area of Chhindwara


Betul


Hoshangabad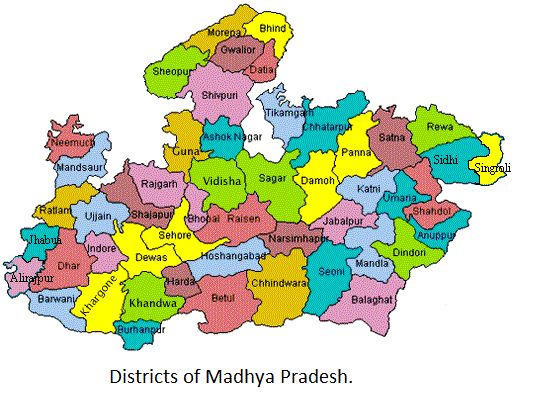 (This image is taken from mp.nic.in)

Especially Patalkot of Chhindwara district and Jabalpur are saturated from this tribe. The people of these areas especially of Patalkot are still living in their primitive way. Bhariya Tribe belongs to "Kolerjan Group".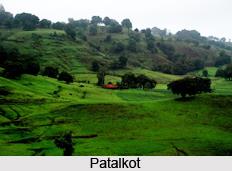 (This image is Taken from indianetzone.com)


Physical Appearance

Bharia's people have dark complexion, medium height, slim body, generally black colored short eyes, broad nostrils, thin lips, and very small sized teeth.
The feminine body line of this tribe is slimmer then the masculine body line of this tribe but females are very beautiful of this tribe.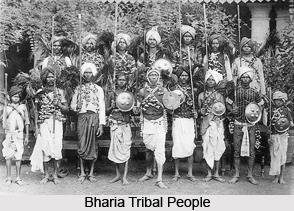 (This image is taken from indianetzone.com)


Social Formation

The head of Bharia's is honored with the title of "Patel". In the society of Bharia's different responsibility is allotted to different officers and the main officers are:

There is equal right for both men and women in Bharia Society. Bharia people follow the system of Gotra, two cousins having different Gotra can get married but a boy and a girl having same Gotra can't. Chhudi wearing system has great importance in their society.


Housing

Bharia's are economically very week that's why they generally use to live in Kuchcha houses made of wood, grass, bamboo and other trees branches.


Food

Bharia's main dish is "Page". In general they use to have Mahua seeds, Mango seeds, floor chapatti, tree roots and fruits according to season. The people of this tribe are normally non-vegetarian and love to hunt.


Clothing

Men of Bharia tribe use to wear Kurta, Dhoti, Bandi safa on head. The young boys of this tribe tie a broad piece of cloth on their heads.
Females of this tribe use to wear red color Sedri sari and polka.


Dance

The main dances of this tribe are listed below:



Bhatam
Saitam


Karma


Shaila


Religious Belief

The people of Bharia tribe call them as Hindu and worship many Hindu God and Goddesses. They also celebrate some of the Hindu festivals but they are also influenced by other tribes hence they also worship tribal God and Goddesses, by name they are mentioned below:



Burha Deo


Dulha Deo


Barua


Nagdev


Bhimsen


Festivals

As we had discussed above that Bharia tribe observe many Hindu festivals but along with this they also celebrates tribal festivals, by name they are mentioned below:



Dusshera


Diwali


Holi


Virdi puja


Navakhani


Jawara etc..


Economical Status

Previously they were temporary agriculturist but now they adopted it permanently. They adopted following things as their occupation:



Laghu Vanopaj


Collection of herbs


Bamboo art


Making of brooms


Makiing of doors of wood etc.