Bengali new action film 'Rocky' story, cast, crew information

Mimo & Pooja's new film 'Rocky'. On this article you can get all the information about story, cast and crew of Bengali film 'Rocky'. This is one of the hit film in Bengali film industry. Read the full article to know more things about this famous tollywood movie 'Rocky'.


About the film Rocky

Rocky is the new Bengali action film directed by Sujit Mondal. The new comer Mahakshay Chakraboty (Mimo) and the hot Bengali heroin Pooja Base, played the main role on this film. This is a film with a budget of Rs 4 crore. Runtime of this film is 125 minutes. This film realised on 2hth April, 2013.



Casts of the action film Rocky

Mahakshay Chakraboty - as Rocky.
Pooja Bose - as Anindita & Nandini.
Mithun Chakraboty - as a guest dancer on the title track.
Bharat Kaul.
Surajit Sen and many more actor and actress.


Crew of bengali movie Rocky

'Rocky' film was produced by Shree Venkatesh Films.
Director of this film is Sujit Mondal.
This film was written by N.K Salil.
Sound of this music is given by V Music.
Jeet Ganguly is the music director of this film.
Lyrics of the songs was written by Prasen and Raja Chand.
Rabiranjon Moitra is the editor of this film.
Action Director of this film is Rocky Rajesh.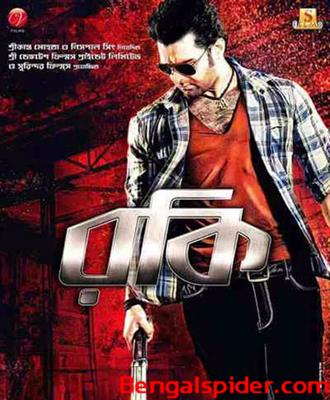 Story and plot of Bengali film Rocky

Anindita (role played by Pooja) was stay happy with her family on Mumbai. Her brother is a police officer who hide his identity and join with Mumbai mafia gang and collect their all details. When he collect all the details and give it to his higher officer, than the officer send all this information to the mafia master. And he attempted to killed her brother. On day they come Anindita's house and shoot all of her family member. All are die. But Anindita was back her life by her friend, who is a doctor. But one bullet is already kept on Anindita's mind so she forgot all of her memory.

When she live alone, she meet with Rocky, a rowdy goon of Mumbai. Told him all of her story, how her brother and family members were killed by Ravi Verma. Rocky says her that he will helped her to find out the killer and killed them. Now, Rocky killed some of the members of the gangster. At this moment Anindita lose her memory and come to Kolkata. There, she is saved by Riya and come to their house. Riyadh named her Nindini.

Rocky is banned up on Kashmir and there he meet with Nandini. After rescue from Kashmir they come to Kolkat. And Rocky noticed that Nandini love Avik, son of a political leader Vinayak Sen who also engaged on Mumbai mafia. After that, Rocky brack-up the love between Nandini and Avik and shoot out them. He also killed Raja Verma, brother of Ravi Verma. Nandini loved Rocky. Ravi Verma come to Kolkata to find Rocky, killer of his brother. Rocky told all the accident about Nandini to her friend Riya. But unfortunately, Ravi Verma shoot her, but she told all this to Nandini. Now Nandini come back her memory and remember Rocky and their promise to kill all the mafia. Rocky killed Ravi Verma. And the story is end.


List of soundtrack from the movie Rocky

Music of this film directed by Jeet Ganguly and all the songs are hit.

1. Rocky Bhai - Jeet Ganguly.
2. Aaj Chai Toke - Jeet Ganguly.
3. Tui Borsha Bikeler Dheu - Shaan and Palak.
4. Kali Maa - Chores.