Healthy Christmas Gooseberries Recipes

In this article I have shared the benefits of healthy gooseberries and some delicious recipes of gooseberries that you can make on this Christmas or for your new year party these recipes are gooseberry curry, gooseberry chutney, gooseberry pickle, gooseberry vegetable, gooseberry candy and gooseberry sweet pickle.


Delicious Gooseberry Recipes for Christmas

As you all know Gooseberry is used for nourishing your hairs but apart from that there are many other benefits of eating gooseberry that you should know it is rich source of vitamin C helps increasing skin tone, absorb toxins from blood, improves digestion of stomach, balances respiratory system of human body, maintains cholesterol of human body, it improves eyesight of an individual eating them. In this festive occasion of Christmas you can make many delicious dishes from gooseberries in this article I have mentioned some of those dishes and how to make them. You can make them to make your Christmas happy and healthy as well.


Gooseberry Curry
Ingredient required

250 grams raw gooseberry, 300 grams sugar, 1 small teaspoon red chilly powder, 1 small teaspoon salt and vinegar according to your taste.

Method

Wash the gooseberry gently then grate it well then boil it only for a minute. Take some sugar in a pan and add the grated gooseberry in it and then cook it in seam mode. When sugar is completely mixed in the grated gooseberry add salt and chilly in it and cook for a while then your curry is ready. You can serve it with bread or add some vinegar in it and preserve it in a jar.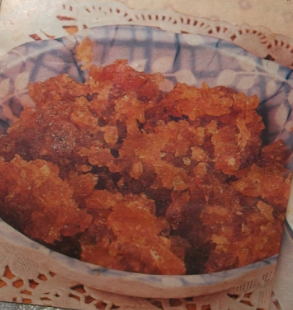 Gooseberry Pickle
Ingredient required

250 grams gooseberry, 250 grams green chilly, 50 gram saunf(fennel), 25 gram fenugreek powder, 25 gram aamchur powder, salt according to taste, 2 cup of mustard oil and 20 gram of turmeric powder.

Method

Gently wash gooseberries in little warm water then boil them for 1 minute then cut them vertically in slices and put it in a bowl. While in other bowl mix all the above mentioned spices together properly then add half cup mustard oil to them and mix them and heat it for a while then allow them to cool down. After cooling wrap these spices around the slices of gooseberry when they are covered properly add the remaining oil to them mix them together and now your pickle is ready to be served.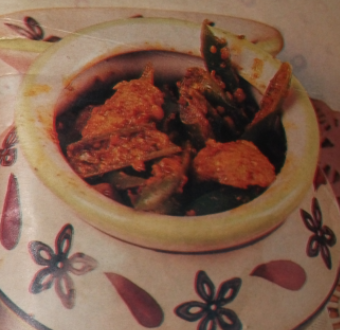 Gooseberry Candy
Ingredient Required

250 gram gooseberries, 250 gram sugar and 1 teaspoon green ester(optional).

Method

This is the simplest dish of gooseberry wash the gooseberries and steam them for 1 minute after that let them cool for a while, when they are cooled down cut each gooseberry in 8 pieces put them in a bowl. Boil half cup of water in a frying pan and add the whole sugar in it until it dissolves completely to form a very thick solution(sugar syrup). Then add the gooseberries in it and heat them until sugar syrup dries and white sugar coating starting to appear on the surface of gooseberries now your delicious and vitamin C rich candies are ready to be served.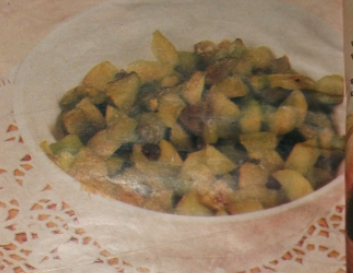 Gooseberry green chutney
Ingredient Required

100 gram fresh gooseberries, 4 green chilies, 1 cup green coriander leaves, 1 teaspoon , 1 pinch asafoetida, 2 tablespoon lemon juice, salt according to taste and 2 big spoon peanut paste.

Method

Wash all the gooseberries properly and then grate them and keep them in a bowl. Cut down green chilies in very small pieces and add it to the grated gooseberries. In another bowl mix coriander leaves with asafoetida, cumin, lemon juices and add salt. Then mix the contents of both bowl in blender and blend them to make chutney. That is all now your healthy chutney is ready for serving you can serve it with burger, sandwich or any other snack you like. You can also put it in any airtight container and place it in the fridge and use when needed.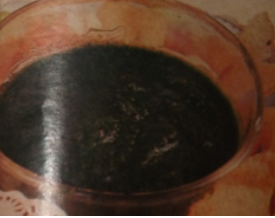 Gooseberry sweet pickle
Ingredient Required

250 grams fresh gooseberries, 350 gram sugar and 1 teaspoon cardamom powder.

Method

Wash the gooseberries neatly after that scribble them throughout using a fork. Steam them for one minute in cooker then place them in a bowl for cooling. Take 300 liters of water and add sugar to it heat it until sugar mixes completely with water to form a saturated solution when it is done add gooseberries to it and cook it for 5 minutes, then keep it for the whole day and on the next day again cook it for 5 minutes, follow this routine for 4 days after that add cardamom to it then your sweet pickle is ready you can store it in a jar and use it when necessary during summer mornings take one gooseberry daily will provides you freshness for whole day.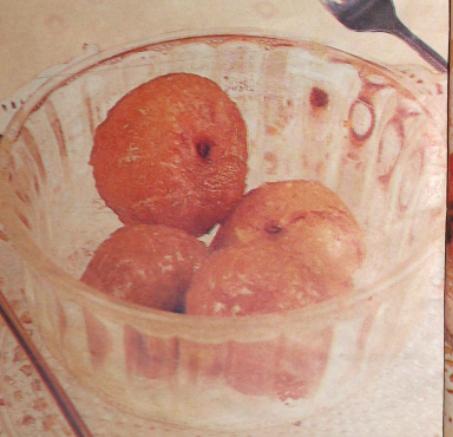 Gooseberry vegetable
Ingredient Required

150 gram gooseberry, 100 gram onion, 100 gram tomato, 8 green chilies, jaggery, half cup vinegar, one tablespoon oil, one teaspoon turmeric powder and salt according to your taste.

Method

Buy some fresh gooseberries and then wash them. Steam them for a minute and then cut each gooseberry in 6 slices. Cut onions in very small pieces, cut tomato in vertical pieces and green chilies in very small pieces. Put some oil in frying pan heat it and then add turmeric, salt and other spices along with green chilies, onions and tomatoes in it cook it for a while when onion appear to turn little orange add gooseberries in it and then cook for a while. While in a separate container mix jaggery and vinegar and cook them for a while and then add it to the frying pan cook it for a while and then your vegetable is ready to be served.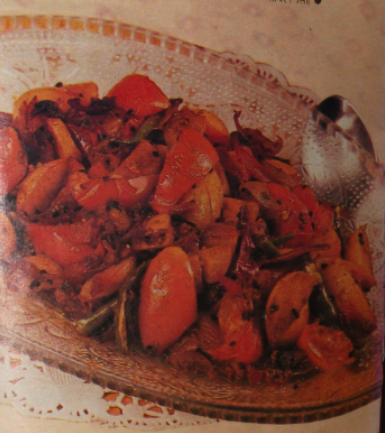 All images are clicked by me.