Samsung Galaxy S5 specification, price and release date

In this article, you will know Samsung Galaxy S5 specs, price, release date, review and launch detail. If you are searching for some latest updates from Samsung pertaining to its Galaxy S5 launch and release detail, then you are going to get those information herewith. Find the latest and special features of Samsung Galaxy S5 smartphone detail too. Galaxy S5 Smartphone will be available in Goa as well during April and May 2014.


One of the most anticipating gadget from Samsung at the moment is Galaxy S5, there are many rumor news across and few of them are real news recently for upcoming Galaxy S5 smartphone. Smartphone users from Goa too eagerly waiting to grab this piece to experience and enjoy as same as they have done with Galaxy S4.

If you are looking for Samsung Galaxy S5 specs, price and release date then you are in the right page at the right time to get those information, these info is available in other online sources as well. Galaxy S5 will release with some of the latest features in it compare to its own S4 product. Smartphone manufacturers and competitors like LG, Apple, Micromax and Nokia etc. will keep on tab on this new feature to bring some update on this for their device.

Galaxy S5 is powered by 2.5Ghz Snapdragon 800 quad-core processor which is of course the best at the moment, other than this Android OS association. Most probably this gadget is about to release with latest Android OS or KitKat OS to let their users with rich experience. The Galaxy S5 special feature is like Fingerprint reader and In-built heart-rate sensor. Another special on this gadget is 16MP camera with auto-focus with high resolution 1080p. You can see the specs detail of Samsung Galaxy S5 herewith.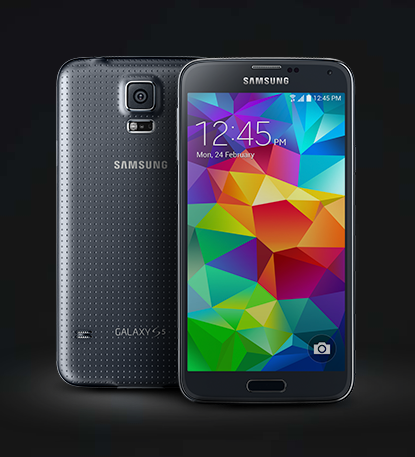 Image courtesy: Samsung


Samsung Galaxy S5 specification:

Powered by a 2.5Ghz Snapdragon 800 quad-core processor
Android 4.4.2 KitKat operating system
16-megapixel camera - autofocus
Fingerprint reader (new features)
In-built heart-rate sensor (new features)
5.1-inch
High-resolution 1080p
2,800mAh battery
Battery performance: 21 hours and more than 16 days of standby.
USB 3.0
Micro-SD card of up to 64GB.
Health-related apps
Knox security software
Siri rival S Voice


Samsung Galaxy S5 price and release date

Most probably Galaxy S5 price will be the same as S4 at the time of its release, and S5 is expected to release in April 2014. You will find soon Samsung Galaxy S5 smartphone review once it is released / handy. We have also heard that S5 will have two different series like Apple's iPhone 5S and 5C, possible for Gold coated S5 release from them. Once it is release, Goan can buy from online website like Flipkart, ebay or Amazon etc.

For more detail on Samsung Galaxy S5 smartphone, you can check the official website of Samsung at http://www.samsung.com/us/register/the-next-big-thing-is-almost-here/