Book tickets for IPL 4 matches in Indore

This article gives a brief description about the IPl matches and also gives the details of the IPL 4 matches to be held in Indore. You can book tickets online for the same here.


About IPL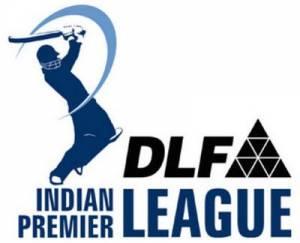 The Indian Premier League is abbreviated as IPL. It is a series of matches hosted by India and started by the BCCI(Board of Control for Cricket in India) in the year 2008, in which the no. of overs provided to each team is 20. It is also represented as T20 or Twenty 20 matches. The players are from different countries.
IPL is the second highest paid league after NBA.


History of IPL matches

Up till now BCCI has conducted 3 sessions of IPL namely IPL 1, IPL 2 and IPL 3.
The inaugural session of IPL was from 18th April 2008 to 30th May 2008. In this Rajasthan Royals emerged out as winners over Chennai Super Kings.
The second season unfortunately was conducted in South Africa owing to the general elections in India. It was played from 18th April 2009 to 24th May 2009. The final was between Royal Challengers Bangalore and Delhi Daredevils, of which Delhi Daredevils were the winners.
IPL 3 started on 12th March 2010 and lasted till 25th April 2010. In the final match of this series Chennai Super Kings defeated Mumbai Indians.


About IPL 4

Now is the time for the 4th season of this tournament. The tournament is starting from 8th April 2011. There would be 74 matches between 10 teams. Four teams would enter the semifinals out of which 2 of them would play the finals on 28th May 2010.


Teams in IPL 4

There are 10 teams representing 10 cities of India. Two new teams have also been added namely Pune Worriers and Kochi Tuskers Kerala.
The teams playing in IPL 4 are:
1. Deccan Chargers
2. Delhi Daredevils
3. Kings XI Punjab
4. Mumbai Indians
5. Pune Worriers
6. Royal Challengers Bangalore
7. Chennai Super Kings
8. Rajasthan Royals
9. Kolkata Knight Riders
10. Kochi Tuskers Kerala
All these teams are divided into 2 groups that would play against each other. The teams from 1 to 5 are in Group A and 6 to 10 are in Group B.
The team players are from different countries and are selected by bidding.


IPL matches in Madhya Pradesh

Madhya Pradesh has always been a good ground for cricket matches. There are stadiums like Capt. Roop Singh Stadium in Gwalior, Holkar Stadium in Indore and Baab-e-Aali Stadium in Bhopal.
Some matches of the 4th season of IPL have been organized in the Holkar Stadium Indore.
The Schedule of matches in Indore is as follows:


Booking Tickets for IPL 4 matches in Indore

You can buy the tickets either at the counter or you can book them well in advance from the official partnering IPL sites: KyaZoonga.com, BookmyShow.com or Ticketgenie.in
Corporate and bulk ticket booking are also available.
Book Tickets for IPL