Cinemax multiplex- Hyderabad

After the establishment of Prasad Imax in Hyderabad, and its success. Many multiplexes are established in Hyderabad, the capital of Andhra Pradesh. One of them is Cinemax. Cinemax had started two multiplexes in Hyderabad. It provides one of the best facilities to watch a film. Read this article to know the location of those theatres, how to book tickets in those multiplexes and contact details of them.


Cinemax-Hyderabad
Cinemax is the corporate which has one of the largest chain of multiplexes in Maharashtra. It has its multiplexes all over the country, thus providing the best film viewing experience to the audience. They have used the best technology, great accousting system to show high quality films in the same range to the viewers. They started a first multiplex in Banjara hills, Hyderabad. It has 3 screens and can host the capacity of 1001 people collectively. First screen have the capacity of 481 seats, Second screen have the capacity of 250 seats and third one of capacity 270. This multiplex has also a very good café which will enhance the movie experience. This multiplex also had 88 special seats which can bend upto 150 degrees to give best viewing experience. After the success of this multiplex. Cinemax had started another multiplex at Inorbit mall, Cyberabad. This multiplex has six screens and have the seating capacity of 947 seats. This multiplex has good seating and sound facility. This multiplex also had personalized café service.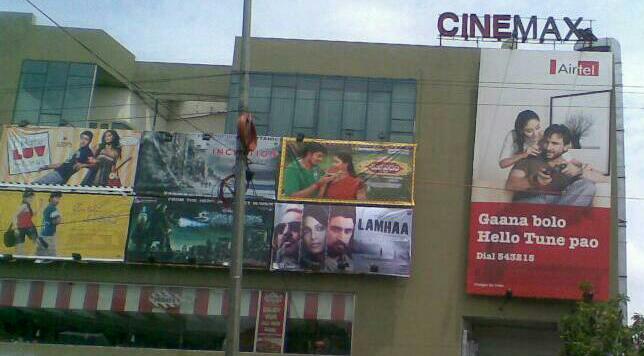 How to book tickets

To book tickets to watch a film in Cinemax, there are three ways to do that. The first way to go the theatre and buy the tickets there are multiplex. Tickets will be available there at the show timings. The second way is telebooking the tickets. Call to the number 040-44565559. The third way of booking the tickets is through online and through the official website is the best way. Through online there is also an option to book your tickets in advance. You can book the tickets through the website www.cinemax.co.in . You have some more attractive features at Cinemax. You have facility to buy the gift vouchers from Cinemax and gift them to your best ones, corporate offices can gift them to their employees, etc. This gift vouchers can be used at any Cinemax multiplex all over India. You can use them for tickets, buying food etc. This is one of the best ways to surprise your dear ones. There is also bulk booking facility available at Cinemax. If you are booking more than 50 tickets then you can directly contact the Cinemax authorities. For Bulk booking or to buy gift vouchers, you have to contact Shweta whose contact number is 8586927017 or You can contact Akshaya whose contact number is 9167722306 Or you can contact Cinemax by sending an email to [email protected] .


How to Advertise at Cinemax

Corporates also have opportunity to advertise their products and promote there brands at Cinemax multiplex. You can promote your brands at hoardings, can do innovative ideas and you can also organize events, product launches etc. To advertise and or to organize any event at Cinemax contact Asghar whose contact number is 9912877110.


Address and Contact details of Cinemax Multiplex

Address of Cinemax 1st multiplex: RK Cineplex, Road-2, Banjara Hills
Hyderabad, Andhra Pradesh, India- 500053

Address of Cinemax 2nd multiplex: Inorbit Mall, Lower Ground Floor, Madhapur
Hyderabad, Andhra Pradesh, India- 500081

Phone: 040-44565559
Website: www.cinemax.co.in