Bollywood Actress Sandhya Mridul to promote Hong Kong tourism

Actress Sandhya Mridul from Bollywood will be promoting Hong Kong tourism. Read this article to know more about Sandhya Mridul regarding her Hong Kong tourism promotion, Hong Kong tourism episodes, educational qualification of Sandhya Mridul, film and awards and many more.


Bollywood actress Sandhya Mridul has tied up with Hong Kong Tourism Board (KKTB) to promote Hong Kong through a journey with lectures in the country often accompanied by films or videos, which will be a half hour programme where Sandhya will bring the beauty of Hong Kong to the viewers by showcasing her favorite spots as well as attractions of Hong Kong city. Majority of the people are interested to see the attractions of popular countries of the world. It's a fact that nowadays states or countries are hiring actors or actresses as their brand ambassadors to promote tourism. Here is a chance for all of us to view the Hong Kong tourist destination. The first episode will reach you by 16 June 2012 and 23 June 2012 on CC-IBN and CNBC TV18 respectively.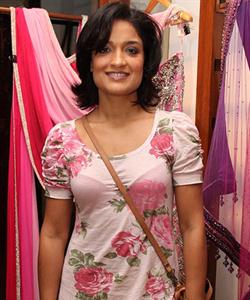 But the second episode will be broadcasting only by winter season. According to Sandhya, Hong Kong is a friendly as well as warm city. Apart from the acting career, now we can see actress Sandhya Mridul as anchor to promote tourism of Hong Kong. You might be interested to know more about actress Sandhya Mridul. So read the rest of this article to gather more information regarding the talented Bollywood actress Sandhya Mridul.


Sandhya Mridul personal information

Sandhya Mridul, the upcoming Bollywood actress is also known in her pet name as Sandy. She was born on 28 March 1975 in Mumbai, India. Some people may be having the opinion that actors/actress do not have sufficient educational qualifications. People think in a different way like actresses or actors enter the film industry without completing their education. But this is not the case with Sandhya Mridul. Remember that before entering the film industry, Sandhya took her graduation in Mathematics and post-graduation in marketing field also. She even did a corporate job with KLM Mumbai. Before entering the Bollywood film industry, she started her career with popular TV serial named Swabhimaan, directed by Mahesh Bhatt. She was also the first runnersup in the reality dance show, Jhalak Dikhhla Jaa(season 2) where she competed with contestants like Prachi Desai and Deepak Singh, Aadesh Shrivastava and Tina Sachdev, Feroz and Tapur Chatterjee, Mini Mathur and Hemu, Cyrus Broacha and Rozita Rajput, Sudha Chnadram and Uma Shankar, Tanushree and Mika Singh, Ronit Roy and Nicole Alvares, Sonali Kulkarni and Toby Fernandes, Mr Rangan Negi and Marischa Fernandes respectively.

Sandhya Mridul debut film is Saathiya, a 2002 Hindi romance film produced under the banner of Yash Raj films, established by the Indian film director and producer Yash Chopra. She had won the BFJA awards (2006) and was nominated for the film fare awards (2006) in the film fare best supporting actress award category. Anyway now we have the chance to see Sandhya Mridul promoting Hong Kong tourism. Sandhya is not the first person from Bollywood to promote tourism of any state or country.



Image courtesy: bolegaindia.com