Swami Public Ltd: Saunskruti Kher's Debut Marathi Movie

Swami Public Ltd Marathi movie will feature actress Saunskruti Kher getting an appreciable role under Gajendra Ahire's direction. Even though she had acted in 'The Greater Elephant', Swami Public Ltd would be a learning experience for the actress working with a huge crew. Saunskrithi born to former models Uttara Mhatre Kher and Adwait Kher keeps a keen interest in writing too.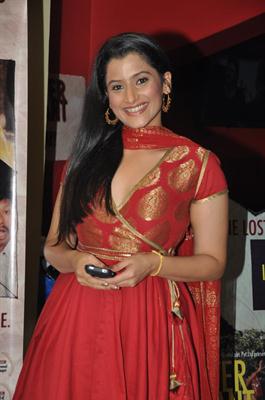 It would be a great experience for actress Saunskruthi to debut in Marathi through Gajendra Ahire's movie 'Swami Public Ltd'. Even though Saunskruthi had been a part of several short films and theatre, debut Marathi movie will be so special for her.

Saunskruti who comes from the background of acting is born to the former models Uttara Mhatre Kher and Adwait Kher and also the niece of actress Tanvi Azmi. Her first feature film 'The Greater Elephant' had got rave reviews with viewers appreciating the performance of Saunskruthi as Parvati.

The entry of Saunskriti into the Marathi film world was found to be interesting. While the casting of 'Swami Public Ltd' was going on, line producer Ashwini Teranikar happened to see the photos of Saunskruti on a social networking site. She introduced the photos to director Gajendra Ahire and producer Poonam Shende.

When signed for the role, Saunskruti was in Nashik attending Ganeshotsav. Even though an offer in Marathi film came earlier, the family decided to wait a little time for a suitable entry which could be the right platform for Saunskriti. Saunskruti who keeps an interest in writing is much active with her poems and articles published in her blog.

Saunskruthi Kher who keeps high regards to her grandmother, late actress Usha Kiran who had worked in 10 languages. Following the path of her grandmother, Saunskruthi too love to do movies in any language but to keep the goal to do quality cinema rather than quantity.

Saunskruthi had appeared in a short film titled 'Arranged Marriage' which revolves around the story a man and a woman who meet each other to know their interests before taking a final decision to live together.

The shooting of the movie 'Swami Public Ltd' is currently ongoing in Pune.