Biography And Bollywood Career Of Actor Taaha Shah

Taaha Shah is one among the famous personalities of Bollywood. Read the article to know about his personal life, biography, hobbies, Bollywood career and much more! You will find all information about his movies in this page.


Biography of Taaha Shah

The new comer bollywood actor is all set to become popular. Starting his debut with Yash Raj Production's 'Luv Ka The End', he has now approached for Karan Johar's film 'Gippi'. This 23 year old boy is basically an NRI from U.A.E, Dubai. He has no filmy background. The boy has done diploma from New York Film Academy. He shifted to Mumbai to start his filmy career. He wanted to become a bollywood actor. He improved his acting skills at the Kishore Namit Kapoor Acting Institute.

His believes that his inspiration throughout the years was his mother. She is a hard working woman and very sincere. She always keeps positive attitude towards others and takes everything in positive manner. Taaha believes that whatever he is today is just because of his mother. He belongs from an educated family. His father is Shah Sikkander Badusha who is an F.R.C.S. Glasgow. Her mother's name is Mahnaz Sikkander Badusha who has done M.Sc MBA from Washington DC. She was earlier a Bio-chemist but now an entrepreneur.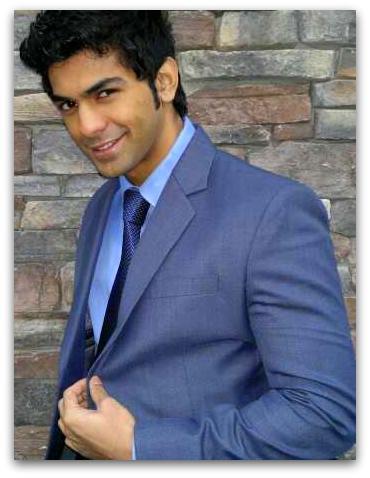 Personal Profile of Taaha Shah
Full Name: Taaha Shah
Age: 24 years
Diploma: New York Film Academy
Father's name: Shah Sikkander Badusha
Mother's name: Mahnaz Sikkander Badusha
Bollywood movies: 'Luv Ka The End' and 'Gippi'
Favourite games: Suduko, basketball, playstation games
Hobbies of Taaha Shah

Also, he loves to play Suduko game. He believes that this game is a challenging one and improves our focus and concentration. He also likes to play games on Play Station 3. He often plays games with his brother on Play Station whenever he is around. He also loves to play basketball with his friends. Moreover, he also likes acrobatics, martial arts, dance, etc. Most of the time he spend with all these activities. Apart from this, he also read books. His favourite one is 'Oath of Vayuputras'. Watching movie is his greatest hobby. He watches at least one movie a day. His favourite food is Biriyani. His second favourite is Koubedeh in Iranian restaurants. He also like Sliced chicken in black pepper gravy. Rice Khichidi and mutton curry which his mother cooks are his all time favourite.



Bollywood career of Taaha Shah

He has started his bollywood career with Y-films movie 'Luv Ka The End'. He played the main role in the film as Luv Nanda. His role was opposite Shraddha kapoor. Actually, Aditya Chopra is famous for launching his movies with big stars. But for this movie, he has decided to take new faces. Auditions were conducted in which Shraddha Kapoor and Taaha Shah got selected. The other co-stars also got selection from the audition itself.

His second movie was Karan Johar's 'Gippi' in which he has done the role of Arjun. It is a comedy movie show casted by Dharma Productins. The movie is all about a teenage girl named Gurpreet played by Riya Vij. The movie was released on 10th May,2013. All the other actor and actress are newcomers. Only Shah is a movie older than them.