Biography And Profile Of Akash Sharma - Indian Idol Junior Final Contestant

Akash Sharma is a popular singer. Read the article to know about his life history, biography, personal profile and much more! You can get all the information related to his singing career in this page.


Biography of Akash Sharma

Akash Sharma is one of the top ten contestants of Indian Idol junior. He is a 13 years old child basically from Kanina Khas, Harayana. He is not much trained in the field of singing. He belongs from a poor family. His father is a fruit seller whereas her mother is a housewife. HE is fond of singing and studying. He also loves to pley kabaddi and watches horror movies. He often likes riding a bicycle in his free time. Bjra roti made by his grandmother is his favourite food. Moreover, he also drinks lassi and tomato chutney.

He hates people of bad temper and who are over confident. He is a shy and sensitive boy but he use to adapt him in any situation. He only has few friends. He is a religious guy. He watches TV reguraly to get to know about different singing competitions. Also, he listen songs from his father's cell phone and practices.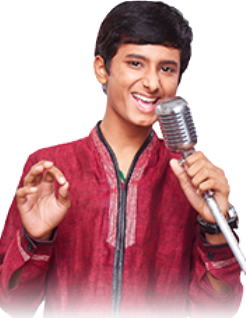 Biodata of Akash Sharma
Full Name: Akash Sharma
Pet name: Shankara
Age: 13 years
City: Kanina Khas, Haryana
Favourite colour: Red and Black
Favourite Singer: Sonu Nigam
Favourite Judge: Shreya Ghoshal
Biggest Dream: To make his parents proud of him
Singing career of Akash Sharma

Akash has learned singing by listening music from his father's cell phone. He has not taken any special training on singing. All the judges were highly impressed by his singing in Indian Idol junior. He has also participated in several small singing competitions. His ambition is to become either a great playback singer or Science teacher.