Biography and Profile of Anmol Jaswal - Indian Idol junior final contestant

Anmol Jaswal is a popular singer. Read the article to know about his life history, biography, personal profile and much more! You can get all the information related to his singing career in this page.


Biography of Anmol Jaswal

Anmol Jaswal is one of the top contestants of Indian Idol junior. His pet name is Nannu. He is basically from Jammu. His father is also a singer who teaches singing to children too. His mother is also a singer. She also helps her husband in teaching singing to children. Along with this, she takes care of house hold work properly. Anmol has two younger sisters. Before participating in Indain Idol junior, Anmol has already grabbed many awards in singing competitions. Moreover, he also did shows on some local channels.

Anmol loves to watch TV and play musical instruments especially guitar and table. He often creates his own music with these instruments. He likes to play cricket very much. He is sensitive boy. He's biggest dream is to take blessings from Lata ji. He doesn't like people having negative attitude. Also he made the full form of his name as A-Awesome, N- Naughty, M- Musical, O- Obedient, L- Lively.



Biodata of Anmol Jaswal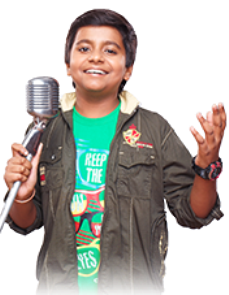 Full Name: Anmol Jaswal
Pet name: Nannu
City: Jammu
Favourite Colour: Blue
Hobbies: watching TV and playing musical instruments
Favourite Singer: Sonu Nigam
Favourite Judge: Vishal Dadlani
Biggest Dream: to take blessing of Lata Ji
Singing career of Anmol Jaswal

He started learning music when he was 2 and half years of age. He got the knowledge of classical music from his father who is a music teacher. His singing has brought him many awards in various singing competitions. His favourite singer is Sonu Nigam. One of his dream is to become all-rounder in music. He loves to create new music from guitar and tabla.


Achievements of Anmol Jaswal in singing
Sangam Kala group competition-3rd prize
Bollywood music academy-1st prize
Inter-school competition-1st always
Rangbhoomi-1st prize
Devotional song competition-1st prize
Jammu star award