Biography and Profile of Sankalp Yaduwanshi - Indian idol junior

Sankalp Yaduwanshi is a popular singer. Read the article to know about his life history, biography, personal profile and much more! You can get all the information related to his singing career in this page.


Biography of Sankalp Yaduwanshi

Sankalp Yaduwanshi is one of the top ten contestants of Indian Idol junior. His pet name is Bittu and Kanha. His father is working in agriculture department whereas her mother is a housewife. He has a younger sister who is studying in class 4th. He also has a dog as a pet who he adores. He has participated in several singing competitions and grabbed first position in most of them. Most of the time he spend time playing with his pet dog. He love to make new friends and eat lots of food. Also, he plays games like badminton, cricket, etc.

He is a funny guy. He is good at most of the things that he does. He is a short-tempered boy and gets angry on even small things. But he calms down easily. He fights with his younger sister very often. He loves to help people. He doesn't like people who are selfish and hurts him emotionally. He is also fond of expensive cars.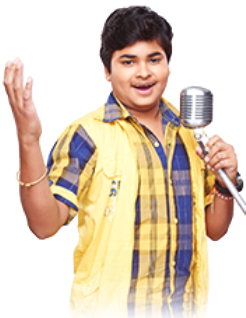 Biodata of Sankalp Yaduwanshi
Full name: Sankalp Yaduwanshi
Pet name: Bittu and Kanha
Age: 12
City: Moradabad, Uttar Pradesh
Favourite Colour : Red and Black
Favourite Singer: Sonu Nigam, Kunal Ganjawala , Mohd. Rafi, Lata Mangeshkar
Favourite Judge: Vishal Dadlani
Biggest Dream: Wants to go on a World Tour
Singing career of Sankalp Yaduwanshi

He has been learning singing from the past 5 years. He learnt the music from different places since his they have to shift their house whenever his father gets posted in another place. His father and grandfather also had great passion in singing. At present, he learns music from his dad. His dream is to become a playback singer.