Top places of interest in Ooty, Tamilnadu

Ooty is one of the most famous tourist spot in Tamilnadu. Are you searching for tourist places in Ooty? Do you want to know about top attractions of Ooty? Every year a number of tourists make a visit of these places of interests in Ooty. In this article, you are going to get information about where to visit in Ooty or places of interest in Ooty. A list of tourist spots in Ooty is given below with brief information. Kindly read the article for more information.


Ooty:The adobe of nature

Ooty is the adobe of amazing mountains bounded with green valleys established scenically around it and is one of the most amazing, most visited and most attracting place in Tamilnadu. This spot of Tamilnadu attracts a number of people from different parts of country. Udhagamandalam is known for its scenic beauty and attracting sights. As people of every age used to come there thus is giving a medium to build up economic standard and too give employment to number of people living in the state. Ooty is a perfect place for nature lovers as it is situated away from the hustle bustle of city life. There are number of places where one can visit in Ooty and some of them are discussed below with their location and how you can reach there. List of tourist attractions in Ooty is given below. For more details, kindly follow the rest article:


Government Botanical Garden, Ooty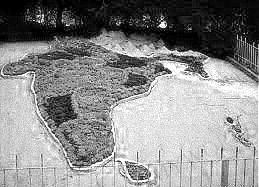 Botanical garden is one of the most visited spot in Ooty. Number of people while visiting south India, used to come there too. This garden was established in 1848 and till now well maintained by Horticulture ministry of state. In this garden, you can enjoy with your friends, family, collages as there is a big and beautiful lawn surrounded with flowers and greenery. Botanical is established in the area of 22 hectares. One can find a large variety of trees(about 650) here. These trees, bushes are unruffled from different regions of planet. These large variety of plants, shrubs looks beautiful as they are cutted in the shape of birds. Every year in the month of May, Supremacy of Tamilnadu organizes annual summer festival here. Number of people from Tamilnadu and other regions gather there to see and enjoy this festival. If you are on a tour/trip to Ooty then you must visit this famous garden of Ooty, Tamilnadu. During summer festival this tourist spot of Ooty is crowded with number of people. In this festival, there are flower shows and there are programs showing local talent and legendary artists. This destination of Ooty is established on the Doddabetta peak of Ooty. Doddabetta is the highest peak of Nilgiris hills.


Madumalai Wildlife Sanctuary, Ooty

This animals shelter of Tamilnadu is situated Sixty-seven kms away from Ooty.If you are on a trip to Southern India, then make a visit to this Sanctuary. Number of rare species are sheltered there. This is the placewhere you can enjoy with your children and too give them a bit knowledge about nature and the species which are found very rare in present time. A numberof birds, sambhar, big squirrels, chital, deer, elephants, woodpecker used to live there.


Ooty Lake: Most visited spot of state

Ooty lake, Tamilnadu is established in an area of 2kms. This place of Tamilnadu is one of the prime attraction of state. You can enjoy boating with your friends and family here. You can have the fun of both motor boating and pedal boating in this lake. In the month of May, there are boat races arranged in the lake where number of people take part and gathered to see the competition. Ooty lake was established in 1825. This place is perfect for nature lovers. You can enjoy fishing here too.
Timing to visit Ooty lake: You can visit Ooty lake from 8:00 A.M. to 6:00 P.M.. If you going to make a visit of this lake then try to reach on time to avoid botheration about timing. Near the lake, you can enjoy visit of Toy train ride, 3-D show, car rides and many more. You can reach Ooty lake as it is situated 2-3 kms away from railway station. You are coming to the lake by your own vehicle then you can park vehicle near the railway station and can have the fun of coming to the lake by foot by viewing the side view and ponny rides.


Doddabetta Peak, Ooty

Doddabetta peak is the highest peak of Nilgiris hill. This peak is situated 2623 meters above from sea level. In the official language of state, Doddabetta stands for big mountain. This mountain of Ooty is the highest mountain of south India. Doddabetta is situated amid of western ghats and eastern ghats. The maximum temperature on this peak is about 19 degree Celsius. You can reach Doddabetta peak as it is situated ten kms away from Ooty and on the way of Ooty Kotagiri route. You can click beautiful pictures of the valley from this highest point of Ooty. Find the list of:
Top tourist attractions of Tamilnadu
List of hill stations in Tamilnadu
Best and popular beaches of Tamilnadu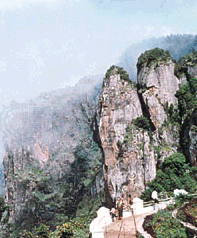 Dolphin's Nose and Mukurthi: Picnic spots of Ooty

Dolphin nose is the spot where one can enjoy the spectacular beauty of nearby area and can enjoy great time. You can enjoy picnic here along with your close ones.It iof the most amazing view point of Ooty. When the weather is clear, one can view the Catherine falls from this spot. You can find this place as it is situated very near to Coonoor. You can find a telescope there and can have the most amazing view of Catherine waterfall, tribal huts. If you are nature lover then I am pretty sure that you would like this place a lot.
Mukurthi, Ooty: This place is placed at a distance of 36 km from Ooty. From Mukurthi, You can view Mukurthi peak too. This spot of Tamilnadu is an amazing place for cynic as the flora and fauna of Mukurthi resembles with Himalayas. Near this attraction, Mukurthi lake is situated. You can make a visit of that place too.


Sim's park, Ooty

Sim's Park is established in an area of 14 hectares. This park of Ooty is located in the Upper Coonoor. There are number of flowers, herbs, shrubs, ferns gardened in the park. In the month of May, a festival is organized here where you can see fruits and vegetable show. While visiting Dolphin Nose, you can head towards this exotic place as it is situated very near to it. There are about 1200 species of plants are gardened in this place. People of every age love this place to visit. Come here with your friends and family for refreshment and too for letting your children to know about horticulture. A tour to Sim's park will be a educational trip as well as a trip for entertainment.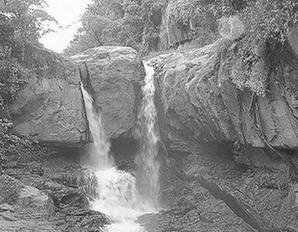 Kotagiri, Ooty

Near the most beautiful and scenic hill station,Ooty, there is a small village named as Kotagiri. This village is situated 28kms away from the center of Ooty. Basically Kotagiri is the oldest hill attraction of Tamilnadu. This village is not so known by people. But is having the most amazing weather conditions. There are number of tea estates in this spot. If you ever visit Ooty then make a visit to Kotagiri as it is situated far away from the polluted atmosphere of cities. This place is a perfect place for nature lovers and for those who want to relax for sometime. There are rest houses provided by the supremacy of Tamilnadu for the convince of visitors. One can feel the calmness in the atmosphere and can enjoy the beautiful and scenic view of surroundings there bounded by greenery all around.