Nalas Appa Kadai Restaurant Chennai Branches Menu & Contact Address

Are you in search of a good restaurant in Chennai? Do you want to eat something which is different? Here is a option for you. Visit you nearby Nalas Appa Kadai Restaurant and relish the tasty and spongy Appams and a wide variety of South Indian, North Indian and Chettinad food varieties.


Nalas Appa Kadai Restaurant Chennai

Nalas Appakadai was Started in 2007 in Chennai especially for Appam lovers. They started the restaurant first in Velachery area in Chennai and then established about 7 branches in Chennai. One can get tasty and spongy Appams, Idiayappams with a variety of vegetarian and non vegetarian side dishes in Nalas.


Nalas Appakadai Menu list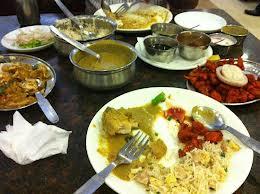 • Variety of Soups
• Big list of Starters
• Tandoori and Chinese variety foods
• Range of Appam Varieties
• South Indian Gravies
• Chettinad gravies
• Kids special variety foods
• Rice items
• North Indian gravies
• Chinese curries
• Hot and cold beverages
• Desserts
• Ice creams, fruit juices and milkshakes


Nalas Appakadai Branches with Contact details

Nalas Appakadai Main Branch in Velachery
40a, Velachery Main Road,Vijayanagar, Velachery
Chennai, Tamil Nadu, India - 600042
Phone: 22592364 / 9551555000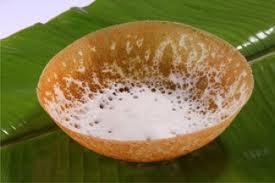 Nalas Appakadai Chrompet
Great Southern Trunk Road,
Mahalakshmi Colony,
Chromepet
Ph:9551 555 222,9551 555 333.

Nalas Appakadai Karappakkam OMR
1 & 2 Rajiv Gandhi Salai(OMR),
Karappakkam,
Chennai-600097,
Ph:9551 555 444,9551 555 666

Nalas Appakadai Royapettah Express Avenue Mall
Express Avenue ,
Food Court ,
49,50 L,Whites Road,
Royapettah Chennai-600014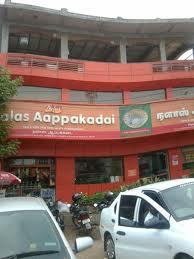 Nalas Appakadai Kandhachavadi
7/45 DR.MGR Salai,
Kandhachavadi,
Chennai 600096,
Ph:9551 666 222,9551 666 333.

Nalas Appakadai Ambattur
Ambit IT Park,
Akshya Food Court,
32 A&B, Industrial Estate,
Ambattur , Chennai 600058

Nalas Appakadai Skywalk Mall Aminjikarai
Ampa Skywalk Mall,
Food Court,
Nelson Manikkam Road
Aminjikarai ,Chennai 600 029

Nalas Appakadai Anna Nagar
W-126,
3rd Avenue,
Anna Nagar,
Chennai, Tamil Nadu
Ph:044 2620 4567