Chennai Rhinos 2013 team (squad) members for CCL announced

Chennai Rhinos 2013 team members for CCL have been announced. Vishal will continue as Captain in CCL 2013 edition too. Shruthi Hassan will be the brand Ambassador of Chennai Rhinos CCL team. The team has started the practice sections headed by chief coach Raju Padmanabhan. Read more to know about Chennai Rhinos team members in 2013.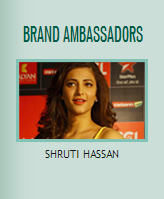 The Celebrity Cricket League (CCL) was started in 2011 with film actors representing various film industries in India. Initially with four teams CCL rose to popularity fetching television viewers more than One Day and T20 cricket matches conducted by International Cricket Council (ICC). This will continue in second edition in 2012 too. The CCL have watched globally by people through online streaming site and TV channels. Inspired by the success of previous two seasons the CCL will continue its journey in 2013 too with 2 more teams getting into the roll making it 8 in total. As in IPL, CCL is also getting many viewers in a country where cricket treated as religion.

Chennai Rhinos representing Tamil movie industries had won the previous two CCL editions. Now, the defending champion Chennai Rhinos is getting ready to make their Hat-trick win in this CCL, as they are the super team among all other teams in this celebrity cricket tournament. In IPL, Chennai Super Kings are the best with the captaincy of Indian Captain Mahendhrasingh Dhoni, while in CCL Chennai Rhinos ready to fight with the captaincy of Vishal. Chennai Rhinos has included in Pool A, they have to play with Pool B teams in CCL3.


Chennai Rhinos 2013 team members for CCL

Vishal has continued as the captain of Defending Champion Chennai Rhinos in CCL. Team members of Chennai Rhinos for 2013 edition includes Vishal -Medium Pace Bowler (Captain),Vikraanth -Medium Pace Bowler (Vice Captain), Arya -Off Spinner, Jiiva -Medium Pace Bowler, Bharath -Medium Pace Bowler, Abbas -Left Arm Off Spinner, Prithivi –Batsman, Jithan Ramesh -Medium Pace Bowler, Shiva -Medium Pace Bowler, Shanthnu -Medium Pace Bowler, Karthik Kumar -Leg Spinner, Vishnu -Off Spinner, Srikanth -Medium Pace Bowler, Ramanaa -Wicket Keeper / Batsman, Shaam -Fast Bowler, Hamsa Virdhan -Medium Pace Bowler, Rishikanth -All Rounder, Sri Balaji, Uday Kumar.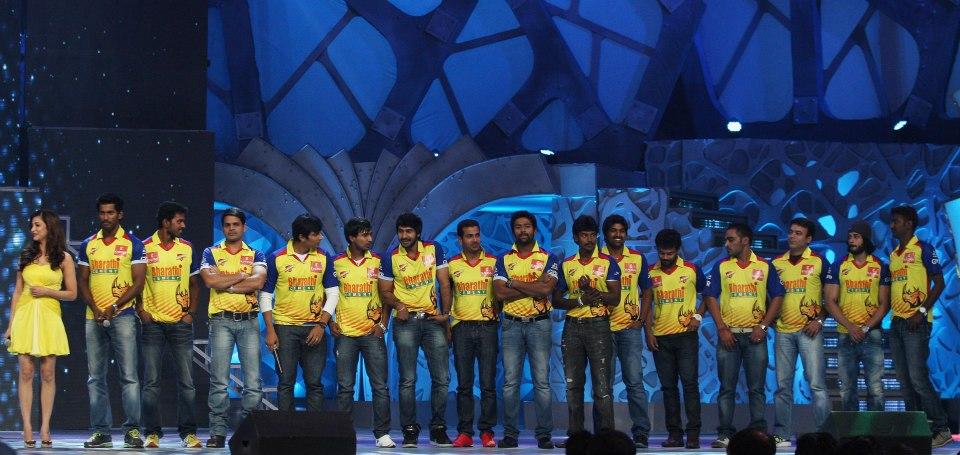 K Gangaprasad was the team owner of Chennai Rhinos in CCL 3 while Ramesh Srinivasan has carried the role of team manager. Raju Padmanabhan has been practicing the player as coach. Young charming beauty Shruthi Hassan has declared as the official brand ambassador of the Chennai Rhinos team.


Chennai Rhinos match schedule in CCL 2013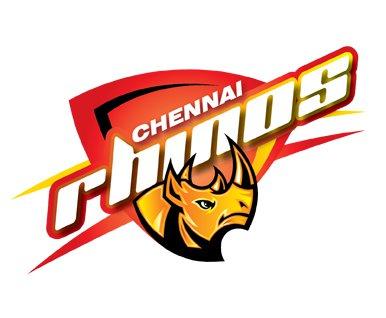 The CCL 3 or the third edition of Celebrity Cricket League will comprise of eight teams.3rd edition of CCL 3 will starts on 9th February 2013 at Kochi. First match is between Kerala strikers and Mumbai heroes.


Chennai Rhinos X Bhojpuri Dabanggs (Kochi, 09-02-2013 at 3.00 pm to 7.00 pm)
Chennai Rhinos X Karnataka Bulldozers (Vishag, 16-02-2013 at 7.00 pm to 11.00 pm)
Chennai Rhinos X Mumbai Heroes (Dubai, 23-02-2013 at 4.30 pm to 08.30 pm)
Chennai Rhinos X Bengal Tigers (Chennai, 02-03-2013 at 7.00 pm to 11.00 pm)


Watch all the matches of defending CCL champions Chennai Rhinos exclusively on star Vijay. You can watch live streaming of Chennai Rhinos match at official CCL website and other websites which streams CCL match live online. You can watch semi finals and final of CCL 3 on star Vijay TV and online streaming websites. Watch entire actions of film stars cricket in celebrity cricket league 2013.