Phoenix Market City Chennai, Location, Stores, Food Court in Pheonix Mall

This article gives you details about the new shopping Mall in Chennai "Phoenix Market City". Read the article to get to know the details about the exact location, the shops, the food court and much more details about Phoenix Market City Chennai.


Phoenix Market City Chennai

Phoenix Market City is one of the new arrival to Chennai city and one of the best place to spend time for the Chennaities. The total number of malls is less in Chennai when compared to other major cities like Bangalore, Pune, Mumbai, etc. This is one of the biggest malls which is spread in about a million sq. ft. and is the best place for shopping, dining, recreation and design. Pheonix Mall is a joint venture construction by Phoenix Mills and Sharyans Resources. Read this article to get to know the complete details of Phoenix Market City.


Features of the Phoenix Market City Chennai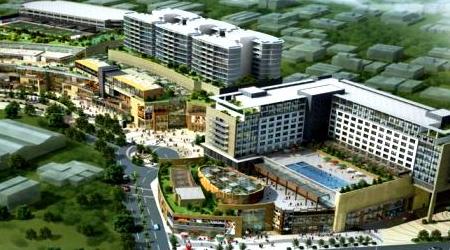 The modern society warmly welcomes these malls because nowadays malls are like the nerve centres. The facilities available in Pheonix market city Chennai are as follows:
1. More than 300-plus stores
2. Four-and-a-half levels of shopping area
3. A food court
4. A basement as well as a multi-level car park
5. 30-room boutique hotel
6. an apartment complex
7. an amphitheatre
8. A club

Apart from the above the mall is also for promoting art. Sculptures from artists all over India are installed on the walls and they have ideas to keep on changing these sculptures every few months.


Biggest brands in Phoenix Mall

Indian apparel brands such as Mango, Manchester United, Steve Madden, Promod, Superdry, Brooks Brothers, Esbeda, Lifestyle, Pantaloons, Global Desi, Charles & Keith, Aldo, MAC, Globus,and the list goes on. The other stores present in Pheonix mall are Access, Poorvika, interior design shops, baby stores, etc.


Food court in Pheonix Mall

Pheonix Mall has got 11 food outlets which are as follows:
Moti Mahal Express
ID
KFC
Domino's
Wow Momo
Nala's Aappakadai
China Wall
Arabian Hut
Kailash Parbat
Fruit Punch
Kwality Walls


Address of Pheonix Market City Chennai

Pheonix Market City,
142, Velachery Main Rd, Velachery, Chennai,
Tamil Nadu 600042
Phone:044 3221 4344

Wait for more updates about Pheonix Market City Chennai.