Lord Jagannath temple Chennai, Location, Deities & Features of Jagannath Temple

This article is about one of the famous temples in Chennai "Lord Jagannath Temple" in Kanathur Chennai. This temple resembles the Puri Jagannath Temple of Orissa. Read the article to know how to reach the temple, the deities in the temple, the features and festivals of the temple and much more about Lord Jagannath Temple.


Chennai's Lord Jagannath temple

Lord Jagannath Temple is one of the most famous temple in Puri. Now the Chennaities can worship the Lord here in Kannathur at Chennai just 1km from ECR road and one stop after Mayajaal. This is a temple which is built in the oriya style. It was built in the year 2001 and the temple just resembles the one in Puri.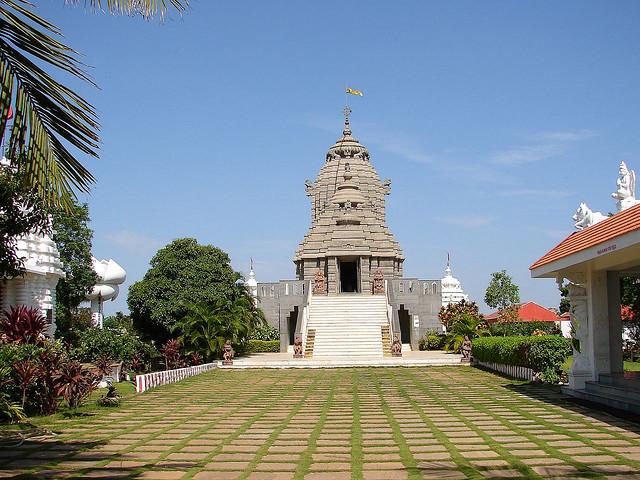 Deities in Lord Jagannath temple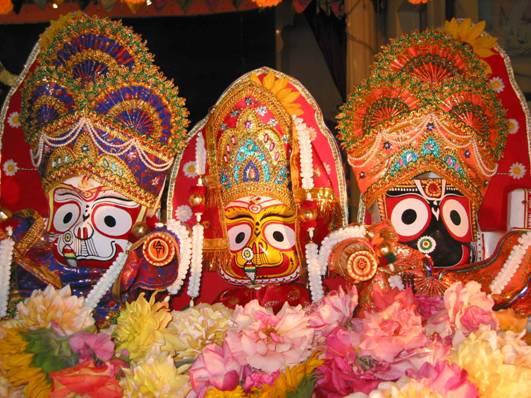 Main Shrines in Lord Jagannath temple:
•Sri Vishnu as Jagannath
•Sri Balaram
•Devi Subhadra

Other Gods in Lord Jagannath temple
•Lord Jagannath
•Devi Subadra
•Lord Balabadra
•Lord Yoganarasimha
•Lord Shiva
•Lord Ganesha
•Devi Gajalakshmi
•Devi Vimala

Other special features in Lord Jagannath temple:
•Sri Brindavati (Tulsi Amman)
•Sacred tree with vahanas (Garuda, Nandi, Owl, Peacock, Mouse etc)
•Navagraha sannidhi
•huge dhwaja sthambha present in the entrance.


Features of Lord Jagannath temple

The temple is built using black granite from Kancheepuram and white marble from Rajasthan. The temple reflects the oriyan style of sculture. There are lots of greeneries and big lawns in the temple and the place is good for peace lovers. The saints chant the mantras in Oriya. The deities are made using the neem tree wood. Pata Chitra paintings are one of the remarkable feature of the temple, these paintings are incarnated in the walls and ceilings. The important festival celebrated in this temple is the rath yatra festival.


How to reach Lord Jagannath temple in Chennai

Address of lord Jagannath temple
Lord Jagannath temple,
Reddy Kuppam Road, Kannathur,
off New Mahabalipuram road
Chennai
Next to Mayajal bus stop.

Come and get the blessings of the Lord Jagannath.