Poet Imayabharathi – A Great Tamil Scholar from Tamilnadu

Do you know about "Poet ImayaBharathi"? Tamilnadu is a place of divinity and worship. Suprabatham and Kandha Shasti Kavacham are still heard in most houses early in the mornings. Imayabharathi wrote the tamil version of "Suprabatham" in the 1980s. His first book was released by Kaviarasar Kannadasan. The author's book has been catalogued in National Library, Ministry of Culture.


About the Poet

Kavignar Imayabharathi (1947-2010) was born in a small village called "theneripet". His passion for the Tamil language grew within himself when he was a very small boy. He excelled in Tamil grammar in his schooldays. He started writing for various Tamil magazines from the year 1965 onwards. He has published seven books totally. All his works were appreciated by eminent personalities.


The author's first book titled Imayabharathi Kavidhaigal was released by Kaviarasar Kannadasan in a special function. Kaviarasar Kannadasan was so overwhelmed by the author's maiden attempt. The Hindu has appreciated the author "The author's maiden attempt is laudable in many respects and the book reveals his aspiration for perfection."

His book Natchatirangal was released on February 1979. The book has a foreword by Uyarthiru Silamboli Sellapanar.This book has been catalogued in the National Library, Ministry of Culture, Government of India. Visit http://nationallibrary.gov.in/showdetails.php?id=581558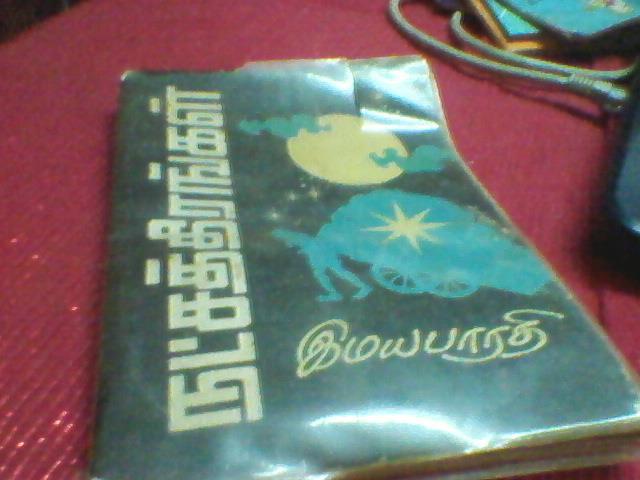 Maalava Neela Vanna, the third book, was released in 1982. The foreword was by Tamizh Peraignar Ki. Va. Jaganathan and Dr. Krishna Srinivas (Ulaga Tamizh Sangam). The book is the tamil version of suprabhatam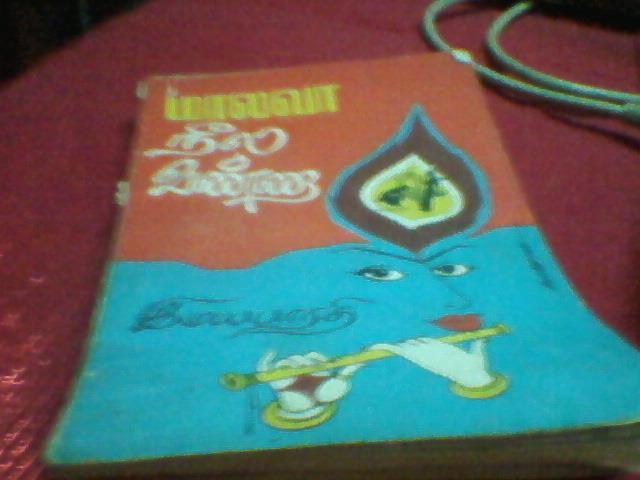 Paapa Virumbhum Pattu, a collection of Children's poems (Siruvar paadalgal), was his next book. The first edition was in 1987 and the foreword was by Thiru Aazha Valliappa. Around 12,000 copies of the book was sold. This book was appreciated by Kalaignar Karunanidhi.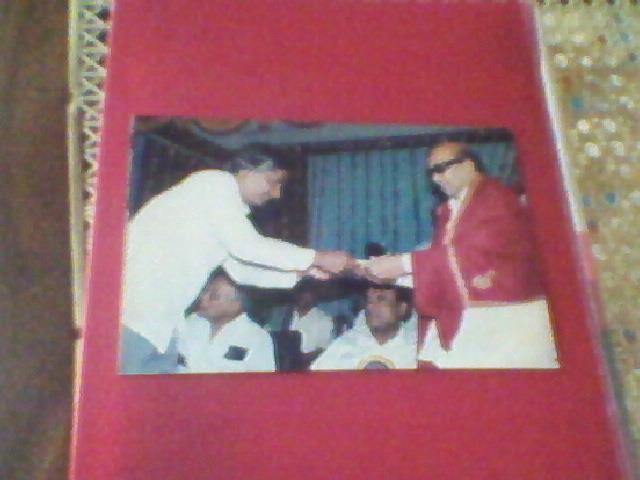 Por Nada Ulagam was released in December 1988 and the foreword was by Sirukadai Sekilar Dr. Vikiraman. This book was also appreciated by Kaviarasu Kannadasan. Mazhayil Nanaida Kuyil and Paadu Thambi Paadu (foreword by Mu. Kalaivanan IAS) were his other books.


His Achievements

• He has won the VGP's best poet award.
• He had been invited for the Sixth World Tamil Conference held at Kuala Lumpur, Malaysia (1987).
• He has won the best poet award in the "Chennai Harbour's Association".
• He has been awarded "the person who visited the library for longer number of days" by the Poovai Arima Sangam.
• Over 12, 000 copies of his book "Paapa Virumbhum Pattu" have been sold.
The poet is survived by his wife and three daughters. Proud to be his second daughter.