Tamilnadu cricket players, career highlights, personal details, batting and bowling styles

Do you want to know about Tamilnadu cricketers who played for India?This ariticle gives the list of cricket players from Tamilnadu who have played significantly for India.Their personal information, style of batting and bowling, details about their careers, their performances in the International cricket have all been discussed. They have made Tamilnadu proud and reading this article encourages young cricketers in Tamilnadu. Of course, Tamilnadu is a place where cricket is being played in every streets.


Tamilnadu cricket players who played for India

Tamilnadu Cricket players from Tamilnadu have a significant place in the Indian Cricket Team. Tamilnadu has given many great players to the Indian cricket team. Some of team members in the Tamilnadu cricket team include Srikkanth, Sadagopan Ramesh, Balaji, Ashwin, Badani and many more.


Krishnamachari Srikkanth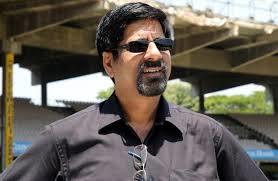 Krishnamachari Srikkanth was the former captain of our Indian Cricket Team. He was also the chairman of selection committee. He played for Tamilnadu in the Ranji Trophy. He is graduate with BE in the Guindy College Of Engineering. He was the best Tamil opening batsmen. He was the first Tamilnadu batsmen to have won the cricket world cup in 1983. He is also the best Indian cricket team captain in 1989. The first Tamil batsmen who scored half century and took 5 wickets was Srikkanth. He has two sons Adithya Srikkanth and Anirudha Srikkanth.
• Batting: Right-handed batsmen
• Bowling: Right-arm medium off spinner
• Test debut: 27 November 1981 vs England
• ODI debut: 25 November 1981 vs England



Robin Singh

Robin Singh's full name is Rabindra Ramanarayan "Robin" Singh. He was born on September 14, 1963. He is a former cricketer and was the best Tamilnadu all rounder.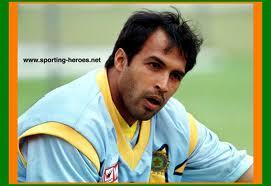 He was playing his early cricket in Chennai. He started his first class career for Tamilnadu in 1981-1982.He was included in the 1999 Cricket World Cup. He was considered as the best Tamilnadu fielder for the Indian team. He is the best Tamilnadu bowler.
• Batting: Left-handed batsmen
• Bowling: Right-arm medium fast bowler
• Role: All rounder
• Test debut: 7 October 1998 vs Zimbabwe
• ODI debut: 11 March 1989 vs West Indies


Hemang Badani

Hemang Badani's full name is Hemang Kamal Badani. He was born on 14 November 1976 in Chennai, Tamilnadu. He scored his first century in the ODI against Australia in 2000-2001. He was also a part of Indian Cricket League and Indian Premier League.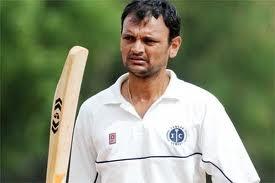 • Batting: left-handed middle order batsman
• Bowling: left arm slow bowler


Murali Vijay Krishna

Murali Vijay Krishna was born on 1 April 1984 in Chennai. He was the opening batsmen for Tamilnadu and Chennai Super Kings. He studied in Chennai in Gill Adarsh Matriculation Higher Secondary School and in Ramakrishna Mission Vivekananda College. Vijay is very good friend of Tamil actor Jiva.His first ODI was against South Africa on 27 Feb 2010. He is the best Tamilnadu cricketer to score most number of centuries.
• Batting: Right-handed batsmen
• Bowling: Right arm off break
• Role: Batsmen
• Test debut: 6 November 2008 vs Australia
• ODI debut: 27 February 2010 vs South Africa


Dinesh Karthik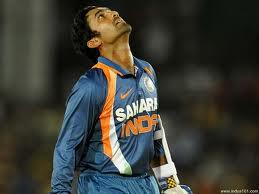 Dinesh Karthik's full name is Krishna Kumar Dinesh Karthik. He was born on 1 June 1985. He was best Tamilnadu wicket keeper and a batsmen. He was in the Indian Cricket Team from 2004. His first test century was against Bangladesh and was the leading scorer for India in the Test tour of England.
• Bowling: Right arm off break
• Role: Wicket keeper, Batsmen
• Test debut: 3 November 2004 vs Australia
• ODI debut: 5 September 2004 vs England


Ravichandran Ashwin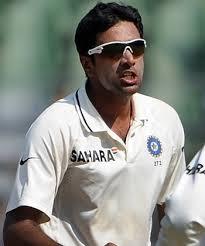 Ravichandran Ashwin was born on 17 September 1986. He was the fastest Tamilnadu bowler to take 50 wickets in Test cricket. Ashwin resides in West Mambalam, Chennai. He studied in Padma Seshadri Bala Bhavan and St. Bede's school. He did his B.Tech in Information technology in SSN College of Engineering. He got married to Prithi Narayanan. His first ODI debut was against Srilanka on 6 June 2010.He got selected in the ICC Cricket World Cup 2011.His world cup debut was on 20 March 2011. He is also the best Tamil batsmen.
• Batting: Right-handed batsmen
• Bowling: Right arm off break
• Role: All rounder
• Test debut: 6 November 2011 vs West Indies
• ODI debut: 5 June 2010 vs Sri Lanka


Lakshmipathy Balaji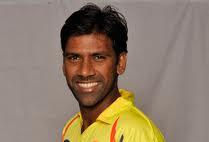 Lakshmipathy Balaji was born on 27 September 1981 in Chennai. He was included in the Indian Cricket Team in 2003.His test debut was against New Zealand at Ahmedabad in 2003. In Pakistan's 2005 tour of India, he took 5 wickets in the first innings.
• Batting: Right-handed batsmen
• Bowling: Right arm fast medium
• Test debut: 8 October 2003 vs New Zealand
• ODI debut: 18 November 2002 vs West Indies


Sadagopan Ramesh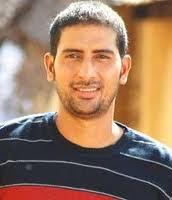 Sadagopan Ramesh was born on 16 October 1975. On his debut he faced Waqar Younis and Wasim Akram and scored 44 form 41 balls. He was also the best Tamil cricketer in Tamil cinema. He acted in the movie Santosh Subramaniam. In the film, Potta Potti, he was the lead actor.
• Batting: left-handed batsmen
• Bowling: Right arm off break
• Test debut: 28 January 1999 v Pakistan
• ODI debut: 30 March 1999 v Sri Lanka


List of Cricket players from Tamilnadu

• Abhinav Mukund
• A.G. Kripal Singh
• A.G. Milkha Singh
• Bharath Reddy
• C. R. Rangachari
• Dinesh Karthik
• Hemang Badani
• Krishnamachari Srikkanth
• Lakshmipathy Balaji
• Laxman Sivaramakrishnan
• M. J. Gopalan
• M. Venkataramana
• Murali Vijay
• Ravichandran Ashwin
• Robin Singh
• Sadagoppan Ramesh
• Sridharan Sriram
• Srinivasaraghavan Venkataraghavan
• Subramaniam Badrinath
• T. A. Sekhar
• T. E. Srinivasan
• Thiru Kumaran
• V. B. Chandrasekhar
• V. V. Kumar
• Woorkeri Raman