Arya Weds Nayanthara in Holy church

Most popular and Handsome Hero of Tamil film industry actor Arya weds Tamil actress Nayanthara in a Church in Pune recently. The fist film acted by them was "Boss Engira Bhaskaran". To know more details about the wedding read the article below.


Arya Weds Nayanthara, Marriage bells for Arya and Nayanthara in Holy church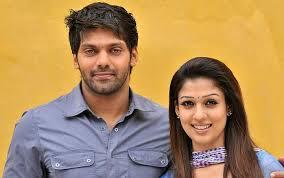 The young and Handsome Tamil Hero Arya married the beautiful heroine of Kollywood Industry Nayanthara recently. The marriage was held in a holy church in Pune. Arya was in a groom suite and Nayan in the traditional white gown. Are you really shocked of this news. Relax don't worry this is just a film shoot which looked as if it was real.

Arya and Nayanthara's marriage shooting was shot for 3 days for the film Raja Rani. The director of Raja Rani is Atlee who worked as an assistant director of Shankar. Raja Rani is a triangular love story film and almost half of the film is completed. Sathyaraj, Jai and Santhanam are also acting in Raja Rani. This is A.R. Murugadoss's film and he himself has selected the hero. He chose Arya because of his acting skills which were excellent and also Arya is a perfectionist according to the Kollywood industry.

Tamil movie actors
Tamil movie actress

The film is scheduled to be released on June 2013. Be ready to watch the wedding of Arya and Nayan on screen.