Joy Alukkas Jewellery Branches Facilities Services in Tamilnadu

This article "Joy Alukkas Jewellery Branches Facilities Services in Tamilnadu" gives you the details about Joy Alukkas Jewellers and my review of the shop. In this article you get to know the products, branches and benefits of shopping in Joy Alukkas Jewellery Showroom.


Review of Joy Alukkas Jewellery in Tamilnadu, Joy Alukkas Jewellers Services, Address, Branches in Tamilnadu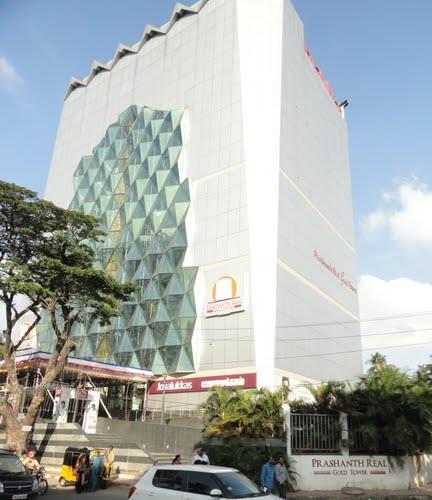 Joy Alukkas is one of the popular jewellery shop in Tamilnadu which has start expanding since 1987. The company has got 10 million customers and employs a team of 5,000+ people in nine countries. The first shop of Joy Alukkas was started in Abu Dhabi and later it emerged in many countries and now it has well-developed in Tamilnadu with many branches. It is really a pleasurable shopping for people in Joy Alukkas. The customer service, the designs of gold and diamond jewels makes one to come to the place again and again.


Facilities and Services available in Joy Alukkas Jewellery Showrooms

Joy Alukkas JewelleryShowrooms are popular well known for their large variety of jewel collections. The facilities and services available are as follows:
• spacious shopping area
• convenient car parking facility
• service minded sales personnel
• 100% BIS hallmarked 916 gold collections.
• One can get the delivery of items purchased in any of the showroons upon request with no extra charge.
• Offers Life time guarantee for any of the repair of the jewels or polishing or cleaning of gold and diamond ornaments purchased.
• They offer buyback guarantee for gold and diamond ornaments.
• Solve Customer's complaints at the earliest.
• Exclusive collections of gold and diamond jewellery with latest designs.


Joy Alukkas Branches in Tamilnadu

Joy Alukkas Chennai
39, North Usman Road T.Nagar, Chennai - 600017.
Tel: 9144 28155655

Joy Alukkas Kancheepuram
Kamarajar Street, Kancheepuram - 631501
Tel: 9144 27223916

Joy Alukkas Vellore
11, Officers Line, Vellore - 632001
Tel: 91416 2233916

Joy Alukkas Salem
Swarnapuri, Salem - 636004
Tel: 91427 2444545

Joy Alukkas Kumbakonam
Nageswaran Street, Kumbakonam - 612 001
Tel: 91435 2400916

Joy Alukkas Thanjavur
1322, South Rampart, Thanjavur - 613001
Tel: 91436 2275999

Joy Alukkas Karur
128, Kovai Road, Karur - 639002
Tel: 91432 4234916

Joy Alukkas Trichy
9, College Road, Trichy - 620002
Tel: 91431 2702555

Joy Alukkas Coimbatore
Gandhipuram, Coimbatore - 641012
Tel: 91422 2494777

Joy Alukkas Madurai
Nethaji Road, Madurai - 625001
Tel: 91452 2345916

Joy Alukkas Tirunelveli
Lala Chatra Mukku, Tirunelveli - 627006
Tel: 91462 2334916

Joyalukkas Ramanathapuram
No: 4, Roman Church Jct.,
Ramanathapuram, Tamil Nadu,
INDIA. Tel : +91 456 722 33 33