Sankatahara Chaturthi Importance, Ways of performing Pooja & Fasting

Get to know the importance of Sankatahara Chaturthi, ways of performing pooja and fasting. Read the article to know how to perform morning and evening Sankatahara Chaturthi Fasting. Get the blessings of Lord Ganesha.


How to perform Sankatahara Chaturthi fasting
Significance of fasting on Sankatahara Chaturthi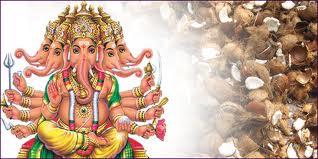 Fasting on Sankatahara Chaturthi is performed for Lord Ganesha. This fasting is considered as auspicious and beneficial. This viratham is observed for one year period on all the Sankatahara Chaturthi days and will end it by performing a Ganapathy Homan. It is highly believed that all the obstacles will be removed from life for one who performs this pooja. Believe Lord Ganesha and pray wholeheartedly to get blessed with what you desire in life.


How to observe fast on Sankatahara Chaturthi

Sankatahara Chaturthi complete fast: The devotees observe a complete fast on Sankatahara Chaturthi till sunset and then do poojas Lord Ganesha.

Sankatahara Chaturthi Partial fast: Partial fast is observed by pregnant women, office goers, elderly people, etc. They observe fast till sunset and they can eat fruits and milk on this day.


Sankatahara Chaturthi Morning Pooja

Devotees who wish to perform morning pooja need to take bath early in the morning and offer a simple prayer to Lord Vinayaga by chanting the below slokas:

Mooshika vaahana modhaha hastha
Chamara karna vilambitha suthra
Vamana rupa maheswara puthra
Vigna vinayaga padha namaste

Light a lamp with Ghee and chant 108 names of Ganesha If you feel difficult to say slokas. Chant the sloka 3 times as it is the favorite of Lord Ganesha.


Sankatahara Chaturthi Evening Pooja

• Devotees perform the evening pooja after the sunset. and when you can witness the moon.

• Chant Ganesh Slokas looking at the photo or statue of Lord Ganesh.

• Make Ganesha with turmeric or clay and offer flowers.

• Lite lamps using Ghee or Coconut oil.

• You can Offer banana, coconut and milk to the Lord in temples.

• Offer Dhruva grass or Arugampil to Lord Ganesh.

• Stuffed coconut balls, Kozhukattai or Sundal can be prepared and offered to the devotees on Sankatahara Chaturthi.

To know the Sankatahara Chaturthi dates in 2013 Click the link below:
To know the Sankatahara Chaturthi dates in 2013