Gokulashtami Sri Krishna Jayanthi Ways of Celebrating, Significance & recipes for Krishna Jayanthi

This article gives you details about the ways of celebrating Krishna Jayanthi, the significance of the day and the recipes for Gokulashtami.


Gokulashtami / Sri Krishna Jayanthi – Ways of Celebrating, Significance and recipes for Krishna Jayanthi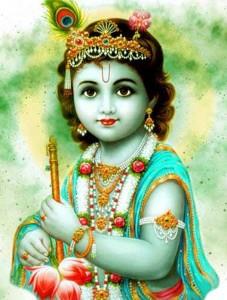 Gokulashtami is one of the important Hindu festivals which is celebrated with great joy by the hindus all over the world. Krishna Jayanthi is the birthday of Lord Krishna who was born more than 5000 years ago and this auspicious day falls on 8th day after Avani Avittam function.

Tamilnadu festivals
Tamilnadu festival recipes


How to Celebrate Krishna Jayanthi / Ways of performing Pooja to Krishna

On this day people observe fast from the morning to sunset and Krishna Jayanthi pooja is usually performed in the evening. A list of sweets and snacks are prepared and offered as neivedhyam to the Lord. The house is beautifully decorated with flowers and the important heroes are the children at home. They are dressed up as Little Krishna or Goddess Radha and palm prints of Krishna are placed all over the house. Beautiful and colourful rangolis are drawn. In the evening people offer Butter, milk, curd, Aval and fruits which are favorite to Lord Krishna. The special neivedhyam recipes are then offered which are listed below as Gokulashtami recipes.


Gokulashtami Recipes , Sri Krishna Jayanthi Recipes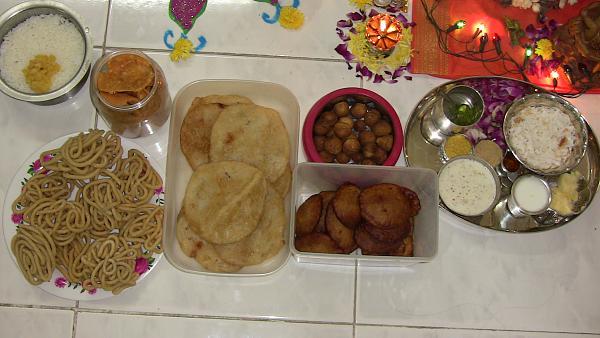 • Uppu Seedai
• Coconut Seedai
• Vella Seedai
• Appam
• Coconut Burfi
• Green Gram Laddoo
• Thattai
• Thenkuzhal
• PaalCake/Milk Burfi
• Aval Puttu
• Rice Payasam
• Rava Laddoo