Updates on Linga movie

In this article, I have given about the review of Linga movie. In this movie, Rajini Kanth acts excellently that his action attracts everyone to watch this movie. I have added beautiful heroines with Rajini Kanth to this article to get more attraction to this article.


Actors and their roles in this film:

Hero: Superstar Rajani Kanth
Heroines: Sonakshi Sinha and Anushka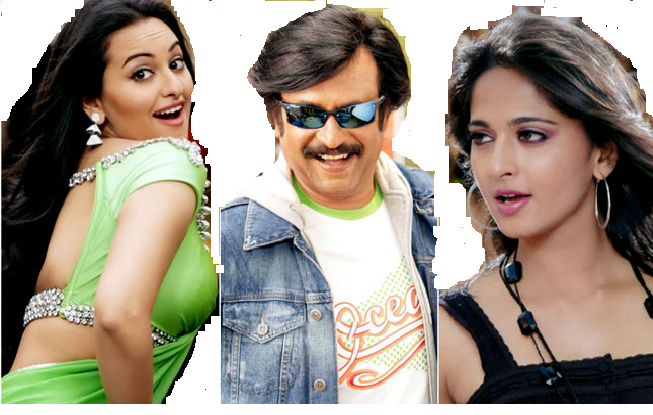 Tiny preview of Lingaa movie:

This movie is going to release on birthday of Rajini kanth on December 12, 2014. In this film, Sonakshi Sinha plays a village girl who helps of the character of Rajini kanth.Sonakshi sinha who related to 1940s as a beautiful village lady who always along with Rajini kanth's character. This film related to historical event of India. This movie represents pre-indepedence events in which some Hollywood actors were also taken. British actress Lauren J. Irwin who acted in the portion of pre-independence scenes in this movie. William Oredorff who acts important role in Lingaa movie. In this film, Rajini kanth plays dual role which tremendous attracts every viewer of this movie.


Bitter experiences of Lingaa movie:

This movie is heavy budget one that only climax of this movie requires nearly 10million rupees. A dam was constructed at Jog falls. Some bitter experiences had faced by Lingaa movie team that Anajpur village people in Ranga Reddy district in Telangana who halt the movie shooting stating that some chemical which used by movie team in shooting pollute near by lake. In Karnataka, there is problem to the shooting of movie as environmental organisations oppose it. After scrutiny of Chief minister of Karnataka Lingaa movie had got some relief but Karnataka police board also sent report to uchief minister to stop the shooting to protect environment around Linganamakki dam.

There is another dispute in Madras High court that some legal issues raised towards direlctor and producer of this movie that they had took the script and story of this movie which copied from "Mullai Vanam 999". But, high court gave interim order for audio release.


Songs review in Lingaa movie:

Music director: A.R.Rahman.
Play back singers: S.P.Bala Subramanyam, mano etc.,
There are totally five songs in this movie. In the first song "Oh Nanda" in which introduction of hero Rajani kanth was voiced by S.P.Balasubramanyam with crooning way. In this song, S.P.Bala subramanyam shows his energetic vocals with interlude of attractive beats and trumpets.

In the second song,"Enna Mannava" in which A.R.Rahman uses Archestra with effect manner that this song entirely covers with classical way. Adithya Paul and Srinivas sang this beautiful romantic lyric.

In the third song, "Indiane Vaa" this song is a emotional and motivational song that it depicts the Rahman's love for symphonies and this is high pitch song was sung by A.R.Rahman. After hearing this song, one can confirm that only A.R.Rahman can do justice to this song.

In the fourth song, "Mona Gasolina" song is a fast beat song that sang by a team contains Neeti Mohan, Tanvi Shah and Mano. Singers who mesmerizes us as they sing in varied styles to make enjoy to our ears. In this song, a unique fusion of classical style with western beats attracts us to enjoy more and more.

In the fifth song, "Unmai Orunaal Vellum", this song is a melancholic one that was sung by Hari charan. This song was interluded by violin to attract selected listeners. This song is mixing of alternation of orchestral symphony and drum beats.


Conclusion:

Altogether, this movie attains excellent glory throughout the world as it has correct direction for chosen actors, singers and the story even it has some bitter experiences.