Birth Day of Sri Aurobindo

Sri Aurobindo is known as a famous personality of Kolkata. He was a great person who served the poor people through out his life. Read the article about Sri Aurobindo to know more about him and about his birthday.


About Sri Aurobindo

The great person Sri Aurobindo was born on the 15th of August in the year 1872 in Kolkata. He was a famous personality of Kolkata. When he was just 7 years of old he was sent to England for study. He studied at St. Paul's in London and completed his college career in King's College of Cambridge. He was a brilliant student in his class and he was a master in Greek, latin and French and many more languages.

When his age was just 20 he thought strongly about the great revolutionary changes and interested to play a part in that great revolutionary changes. So when he was just 21 years old he returned to his Birth country India and focused in Indian culture. He joined in the administrative services of Baroda. Then he became a strong freedom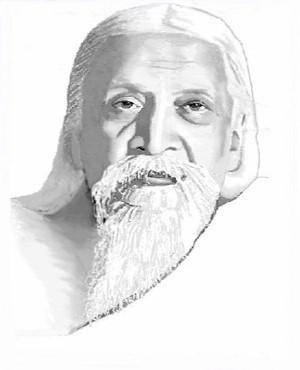 fighter. He became the editor of a daily news paper 'Bande Mataram'. After India got the freedom the England king Lord Minto told that "Aurobindo was the most dangerous man". Dushbandhu Chittaranjan Das also awarded him as 'the poet of patriotism".

After than Sri Aurobindo was having a weakness towards spiritual experiences and he told the British Government that he had found GOD. In the year 1910 Sri Aurobindo has started his spiritual mission. He thought that it is must that India would get the freedom but it is more necessary to awake the consciousness among the peoples of India and the world also. Sri Aurobindo's spiritual collaborator known as the Mother who is joined him in the year 1920. So the center was known as Sri Aurobindo Ashram. He was a great Yoga guru.

Sri Aurobindo was not only just a Yoga guru or a great man he was also having a divine humanity, a poet, a philosopher, a writer, a patriot and a social thinker.

We all know that 15th August is the Independence day of our Country India but we should memorize about the Birth Day of the Great Person Sri Aurobindo whose birthday is also 15th August and who had spent his whole life to develop the divine thought in the hearts of the Young to make them cultural, political, spiritual and social.