Profile and Biography of Famous Bengali Director Biswajit Chatterjee

In this article you can get all the detailed information about the profile and biography of the Famous Bengali Director Biswajit Chatterjee. He is one of the popular director of Bengali film industry. Read the full article to know more about the great director Biswajit Chatterjee.


About Biswajit Chatterjee

The original name of Biswajit Chatterjee is Biswajit Deb Chatterjee but he is known as Biswajit in Bengali film industry popularly. He is also a famous actor in Bengali and Hindi film industry. He was born on Kolkata of West Bengal but after some years he want to Mumbai for direct some good films in Bollywood. He married two times in his life. He has a son and two daughters. His first wife was Ratna Chatterjee. The name of his son is Prasenjit who is one of the superstar in Bengali film industry. The name of his daughter is Pallabi Chatterjee who is also a popular TV actress. The first film of Biswajit Chatterjee was "Chhotto Jigyasa" in which his son Prasenjit was acted as a child character when he was just 5years of old. Now Biswajit Chatterjee lives with his second wife and his daughter whose name is Shambhavi.


Career of Biswajit Chatterjee

First the career of Biswajit Chatterjee started from Bengali film industry. The famous Bengali films directed by Biswajit Chatterjee are : Mayamrigo in the year 1960, Dui Bhai in the year 1961 etc. In the year 1962 Biswajit Chatterjee left the Bengali film industry and went to Mumbai to increase his career. The first Bollywood film directed by Biswajit is "Bees Saal Baad". He was also acted in many Bollywood film, such as : Mere Sanam, Shehnai, April Fool, Yeh Raat Phir Naa Ayegi, Sharaarat and Do Kaliyan etc. The popular actress who were acted in the opposite of Biswajit were : Mumtaz, Rajshree, Asha Parekh and Mala Sinha etc. Thus he became one of the famous director in Bollywood.

After some years he again moved to Kolkata and directed many Bengali films, such as : Chowringhee in the year 1968, Srimaan Prithviraj in the year 1973 and Baba Taraknath in the year 1977 etc.


Filmography of Biswajit Chatterjee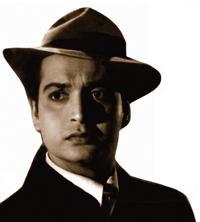 Biswajit Chatterjee acted in many famous Bengali and Hindi films and also directed many Films in Bengali film industry and Hindi film industry or Bollywood. The Popular films of Biswajit Chatterjee are :

Daak Harkaraa
Vaasna
Kismat
Do Kaliyaan
Chowringhee
Tamanna
Raahgir
Pyar Ka Sapna
Pardesi
Ishq Par Zor Nahin
Main Sunder Hoon
Shararat
Chaitali
Kuheli
Sriman Prithviraj
Mehmaan
Ami Shirajer Begum
Prantarekha
Do Aankhen
Natun Fasal
Maya Mriga
Kathin Maya
Dui Bhai
Nav Diganta
Dhoop Chhaya
Dada Thakur
Bees Saal Baad
Bin Badal Barsaat
Shehnai
Prabhater Rang
Majboor
Kohra
Kaise Kahoon
Godhuli Belaye
April Fool
Mere Sanam
Do Dil
Yeh Raat Phir Na Aayegi
Sagaai
Biwi Aur Makaan
Aasra
Night in London
Nai Roshni
Jaal
Hare Kanch Ki Chooriyan
Ghar Ka Chirag
Phir Kab Milogi
Kahte Hain Mujhko Raja
Jai Bajrang Bali
Naami Chor
Baba Taraknath
Do Shikaari
Hum kadam
Amar Geeti
Anand Aur Anand
Saaheb
Krishna-Krishna
Allah Rakha
Belagaam
Zimmedaar
Jigarwala
Mehboob Mere Mehboob
Inth Ka Jawab Patthar etc.


If you want the contact details of Biswajit Chatterjee then keep in touch with us on www.socialvillage.in