Chief Minister Mamata Banerjee put ban on newspaper

West Bengal Chief Minister Ms. Mamata Banerjee has banned some dailies in government libraries. According to her, some newspapers are doing too much politics and publishing news against the government. The oppositions have described it as "unpardonable offence". Read this article to know more about this issue.


The Chief Minister of West Bengal Ms. Mamata Banerjee has barred on some news papers from the government libraries. The oppositions told this issue as 'Killing of Democracy'. Only 13 news-paper are choosen and approved by the Bengal mass education extension and library services department for subscriptions in state-funded libraries. According to the CM and mass education and library services minister Abdul Karim Chowdhuri, this restriction is the new government's policy and they will promote small and local newspaper. That's why such restriction is made. Among the barred papers, the most popular newspaper Anandabazar Patrika, The Telegraph are also present. The funny thing is that these two newspaper are available in the Assembly library and some ministers of state subscribes daily and paid prices from their own pockets.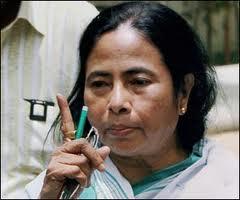 The list of the 13 newspaper and magazines approved in West Bengal assembly are given below:

Bengali:



Sakalbela

Ekdin

Sangbad Protidin

Khabar 365 Din

Dainik statement

Aajkal

Kolom


English:

The Telegraph

Hindi:

Sanmarg

Nepali:

Himalaya Darpan

Urdu:



Azad hind

Akhbar-e-Mashriq



Santhali:

Sarsagan

Trinamul MLA Shikha Mitra today protested the government order not to subscribe to news papers like Anandabazar Patrika, The Telegraph and Bartaman for state libraries and also considered it as an undemocratic. A public interest litigation (PIL) was moved today before Calcutta High Court demanding its intervention into the illegal and unconstitutional decision of the state government. The petition said the order went against the fundamental rights of people and the libraries authorities keep newspapers according to the people's choice. They also added that the government can't retrain them from keeping certain newspapers. It is expected that the hearing for this case will come up next week.

So, what you think? Is it a really 'Killing of Democracy'? Share your own opinion in the comments boxes.

Image source: Google