Sundarban- An adventurous trip in West Bengal

West Bengal is a place of many tourist spots. From them Sundarban is unique for their some character. It consist world's largest delta, home of Royal Bengal Tiger and an endangered species like estuarine crocodile. If you love the adventurous trip so this place is best for you. In this article you can find detail information like how to reach sundarban, where to stay, main attractios of sundarban etc.


Those people who loves the adventures, for them Sundarban is the best place in West Bengal to visit. This is a home of Royal Bengal Tiger. Here you can find many types of animals like estuarine crocodile, dotted dears, birds, poisonous snake etc. Here you can also enjoy the water ride.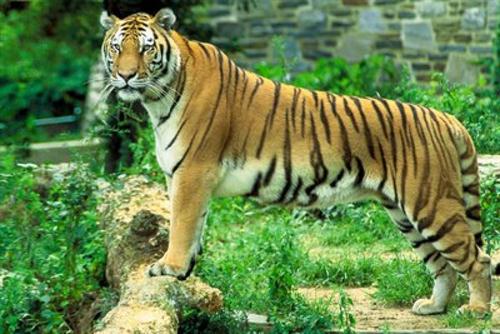 Information about Sundarban

A most popular tourist's destination of West Bengal is Sundarban. It is 130 km away from Kolkata. Sundarban is situated south of the Bengal. Here river ganges meets the Bay of Bengal so here placed a world largest delta. Sundarban is a Biosphere Reserve as well a world largest Tigers Reserve forest. Sundarban was declared as Wild Life Santuary in 1977. Here you can see a vast bio-diversity. This place is home also many types of birds, reptiles, salty water crocodile (this is an endangered species), dotted dear etc. This is the also place of world largest Mangrove Forest. Sundarban is a place of sundari trees. Here you can find also some tress like genwa, gorjon, passur etc. due to global warming the area of mangrove forest are decrease. The best season to visit sundarban is October to March.


How to reach Sundarban from Kolkata

By Rail: The nearest station from the sundarban is Canning. Kolkata is connected to canning. After reaching canning you can hire a boat to go to Sajnekhali. The average time to reach canning from kolkata by train is near about 1.5 hours.

By Road: from kolkata by road you reach Basanti or Sonakhali with your private car and then hire a boat from there to sajnekhali. The average time to reach Basanti or Sonakhali by road is 3 hours.

By Air: The nearest rail station from Sundarban is Netaji Subhash Chandra Bose International Airport. People from any part reach there. Many airlines are available daily here from any other parts of world. After reaching here you go to canning or sonakhlai by bus or private car. After that by boat you can reach this beautiful adventurous tourists spot.


Main attractions of Sundarban

Sundarban is the vast area and consists of many interesting wild life spot. The main attraction of Sundarban is Royal Bengal Tiger. Some other Attractions are Dotted Dear, Salty Water Crocodile, and many types of birds etc. Other special attraction is Mangrove Forest. Here main way of transportation is boat.

Bhagabatpur Crocodile Project

This is a Salty Water Crocodiles' breeding farm. It is a crocodile project. From namkhana it is about 2.5 hours. Here you can find many ages of salty water crocodile even their eggs also. From Namkhana by boat you reach this place. West Bengal Tourism also oraganised a daily tour by motor boat to bhagabatpur crocodile project.

Tiger Reserve of Sunderban
This is the place where you can find the Royal Bengal Tiger. This is a National Park. It is 35 km away from canning. From sajnekhali it is about 5 hours. Here 287 tigers are present. If you lucky you can see one of them.

Netidhopani, Sunderban
Here a 400 year old temple is situated. From sajnekhali this place time to reach 3.5 hours.

Dublar Island
It is the place of fisherman. Here you can find dear and many types of birds.

Sagar Island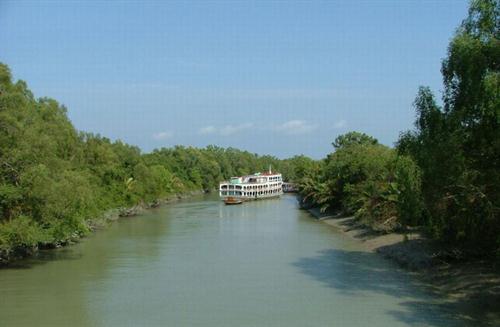 This is the place of gangasagar. Every year on maker sankranti a mela is organized which is known as gangasagar mela. This place is about 2.5 hours from namkhana. From namkhana ferry service available to reach there. Here Kapil Muni's asrom is situated. You can see this if you can visit the time of mela. The main attraction of this place is Kapil Muni Asrom, sagar Marine Park, Sagar Lighthouse, windmill, Mangrove forest etc. Here you can find many types of birds.

Jambu Dweep
This is the place of mud crabs. From namkhana it is about 3.5 hours.


Hiron Point
This is the beautiful spot of sundarban where you find Dotted dear running and gazing.
Other place you visit is Gosaba, Kalas, sudhanyakhali, bana bibi bharani, holiday Island.


Where to stay at Sunderban, West Bengal

There have many hotels, resthouse, forest camp etc to stay. If you interested you spend night in the water at launch. This is am amazing experience. Many organisation organised this type of tour. You can cotact them also.

Some hotel information at Sundarban, West Bengal

Banani resort:
Address: Sundarbans, West Bengal, India
It is 8 km away from gosaba. It is nearest hotel to sundarban national park in sundarban.

Chital Tourist Lodge:
Address: Sundarbans, West Bengal, India
It is a government tourist lodge situated in sajnekhali.

Sundarban tiger camp:
Address: Sundarbans, West Bengal, India.
It is the luxuriest tourist lodge situsted middle of sundarban. Here you can feel the purity of nature.

Sundarban jungle camp:
Address: Sundarbans, West Bengal, India
It is situated in bali island. This place is opposite to tiger reserve.

Hotel Aponjon:
Address: Sundarbans, West Bengal, India
This hotel is very near from sundarban national park

Hotel Krishnakunj:
Address: Sundarbans, West Bengal, India
This is an economic class hotel in sundarban.


Tips while visiting Sunderban, West Bengal

Keep yours medical kit, anti malarial, anti diarrhoeal, mosquitorepellent cream.

So, visit this adventurous place of West Bengal and feel the beauty of nature.