Krishna Janmashtami 2012- Hindu festival of India

Srikrishna Jayanthi 2012 will be celebrated by August 10. As one of the famous Hindu festivals of India, you might be interested to know more about Krishnashtami regarding its importance, Krishna temples of India, Janmashtami celebrating places of India, Janmashtami fasting, Janmashtami decorative items and cards, Krishnashtami dishes and many more!


Krishna Janmashtami, a popular hindu festival celebrated in various states of India is known to people like Janmashtami, Krishnashtami, Saatam Aatham, Gokulashtami, Ashtami Rohini or Srikrishna Jayanthi respectivley. I think most of these names are familiar to us. This festival celebrates the birth of Krishna, who is considered to be an avatar of Lord Vishnu. From this point itself, you may be able to understand the fact that Krishna is the lord, who is worshipped by devotees on that day. Krishnajanmashtami 2012 date is 10 August 2012. In simple terms we can say that Janmashtami is a festival celebrated all over India. According to hindu calendar, this festival is usually celebrated on the 8th day of the Krishna Paksha of the Bhadra month.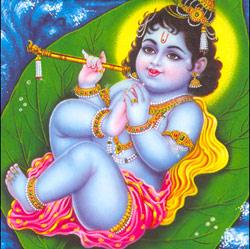 Since there are different cultures in different states of India, the celebration of this festival also differs. For example, the celebration will be different in places like Mumbai, Pune, Assam, Karnataka, Tamil nadu, Uttar Pradesh, Orissa, West Bengal etc. Before going into the details of Janmashtami 2012 festival, remember that it is celebrated to observe dharma. Also note that the actual day of Janmashtami celebration can be on 2 different days as the stars Rohini and Ashtami cannot be on the same day. What may be the specialties on Janmashtami day? You might be interested to know more about it. So go through the following points to know more about Janmashtami celebrations in India.


Janmashtami celebrations in India

On the Janmashtami day, poojas as well as bhajan singing are performed by people. On this day, Krishna temples located in different parts of India will be crowded by devotees as they seek blessings from their favorite god. Another important feature that is associated with this festival is the long day fast taken by people. Gangajal, ghee, water, honey and curd are used by devotees to abhishek the idol of lord Krishna. New clothes and jewelleries are used to adorn the idol of lord Krishna. Fruits, kheer, pedha, milk and milk products are made for this celebration. In any celebrations associated with lord Krishna, milk products play an important part. Special Krishna pooja along with Krishna aarti is performed during this celebration.

In general we can say that the Krishna aarti pooja items include that of idol of krishna with cradle and conch, new clothes, flutes as well ornaments for Krishna, book containing Krishna aarti, panchamrit items and pooja thaali. According to hindu belief , aarti completes any worship. The aarti performed on Janmashtami day is done as a part of worship of lord Krishna. In sanskrit language, the term aarti is related to 2 words which states that Aa means towards and rati means the highest love one may have for god. After the entire pooja is completed, devotees break their fast by having panchamrit. Some devotees even offer 56 dishes to lord Krishna. Most of the functions will be celebrated with great enthusiasm in most places. But this will be a little much higher in Mathura, the place famous for lord krishna's birth. Preparations for this great day starts month ahead. In West Bengal, Birla Mandir and Mira Mandir are famous during this celebration. But in Uttar Pradesh, Varanasi is the popular place for Janmashtami. Keep in mind that the time of performing pooja differs from place to place, and so the time of breaking the Janmashtami fast also varies.


Janmashtami celebrations 2012- Janmashtami funs

On the Janmashtami day, devotees usually send Janmashtami cards to wish their dear and near ones. These cards bear the beautiful pictures of lord Krishna. Nowadays Janmashtami paper cards as well as Janmashtami e cards are very popular among the people. Janmashtami messages are well printed in this cards so that its easy for people to send it directly to the dear ones. In the above post, I have mentioned about sweets that are prepared during this celebration. Some of the traditional Janmashtami dishes include shirkhand, kheer, murukku, gopalkala, kalakand, pedha, sesame pudding etc. People usually go for Janmashtami decorative items that include Krishna idols and sculptures, Krishna wall hangings, Krishna door hangings etc. I will conclude this article by mentioning some of the famous Krishna temples of India. Anyway we can say that this is a festival celebrated by great enthusiasm by the people.

Popular Krishna temples of India
Some famous Krishna temples located in India include the Rajagopalaswami Temple in Mannargudi in the Tiruvarur district, Bala Krishna temple at Udupi, Pandavadhoothar temple in Kanchivaram and Guruvayur temple respectively.


Image courtesy: holidays.vgreets.com