Cast and crew of upcoming bengali film "Bapi bari jaa"

Are you a college student or going to be college? If yes then obviously you see many films. Directors Sudeshna Roy and Abhijit Guha are bringing a film named as BAPI BARI JAA. College students will enjoy this film mostly because this film is based on the young people. This film will release on 14th September of this year. So are you keenly interested to know about this film? Here, you can know the cast & crew, story line, music and the review of this film. So let see below:-


Cast & Crew of Bengali Bapi Bari Jaa


Star Cast
Arjun Chakraborty as Bapi
Mimi Chakraborty as Dola
Shalmi Burman as Siuli
Tista Dutta as Hasna (Dola's friend)
Abir Chatterjee as Bishe da (Guest appearance)
Srijit Mukherjee as Bishwayan da (Guest appearance)

Crew
Directors - Sudeshna Roy & Abhijit Guha
Producer - Ideas Creation Pvt. Ltd.
Music director - Jeet Ganguly
Lyricist - Srijaato, Anindya Chatterjee, Chandrani Ganguly
Singers – Ustad Rashid Khan, Shaan, Monali Thalkur, Boni Chakraborty, Jeet Ganguly, Usha Utthup, Palash Sen, Arpita Chatterjee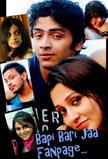 Story line of Bengali movie Bapi Bari Jaa

This film is based on young people. Story of this film is about some college students. They enjoy their college life. They enter the college with new hope, new possibilities. The lead character of this film is Bapi ( Arjun Chakraborty). He has no ambition in his life. Everyone says him to go home with ignorance. That's why the film name is BAPI BARI JAA. Mimi Chakraborty plays opposite to him. Her character name is Dola. They fail in love together. Dola's friend's name is Hasna (Tista Dutta). Shalmi Burman plays as Siuli. The famous actor Abir Chatterjee plays as guest appearance. His character name is Bishe Da. Another guest appearance is Srijit Mukherjee as Bishwayan Da. The understanding between young generations express in this film. In this film you can see how a boy becomes a man.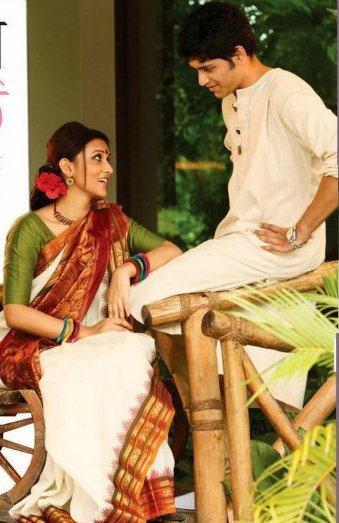 Music of Bengali movie Bapi Bari Jaa

Many famous playback singers sing for this film. Usha Utthup and Ustad Rashid Khan sing in this film. Music director of this film is Jeet Ganguly.


Preview of Bengali movie Bapi Bari Jaa

First time Arjun and Mimi being jodi together on silverscreen. They are the symbol of young generation as the story of this film is based on young generation. Hope this film will superhit. Wating for this film.