Wipro plans to expand premises in Saltlake Sec-V, West Bengal

Wipro decided to expand their existing premises in Saltlake Sec-V. The Wipro Chairman Azim Premji told at CII meeting on Monday. But the cheif minister of West Bengal, Mamata Banerjee has refused to endorse SEZ status to new projects in the state. Read this article to know more about this current issue.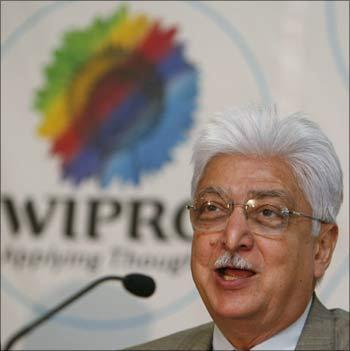 Wipro is planning to grow more spaces at its existing premises in Sec-V, Saltlake. On Monday, the Chairman of Wipro, Mr. Azim Premji said about this plan in a program organized by Confederation of Indian Industry (CII) in Kolkata. Premji unveiled their plan at such a time where Chief Minister of West Bengal, Mamata Banerjee refused to grant SEZ (Special Economic Zone) status for new projects. Around 6500 employees are in their Saltlake Sec-V office which has been opened in the year of 2009. The Wipro chairman declined to give an explanation about their proposed expansion, but a source closed to the company told that the number of employees would grow up to 6000. Also the source said that they are working out the detailed plan on how to get the required clearances from the state government. This plan is almost a breakthrough after the chief minister's refusal to SEZ status to new projects.


The infotech major Wipro has been working on another project campus at Rajarhat for few years. But Azim Premji didn't draw a word why their project couldn't see the light of the day. The then CM of West Bengal, Mr. Buddhadeb Bhattacharjee and his government gave 50 acres area to the 32000 crore-plus company at New Town in 2009. The adjacent 50 acres area was allotted to Infosys in November, 2010. The Infosys paid the price of the entire land with Rs. 75 crore and took possession of the plot from the new Trinomul-led government , while Wipro had paid only one-fourth of the total land price so far. Both the companies are planning to set up campuses in Rajarhat but a number of barriers such as lack of infrastructure and land price came in the way. But the biggest problem has been created when the new chief minister had refused to endorse any SEZ application. For this CM's SEZ status, Infosys put their first project on hold and Wipro is still silent about their next course of action. Companies like Wipro when planning to grow their campus in this state, it is very good news indeed. But it is also true that while Wipro wishes to grow vertically to retain SEZ benefits , a new comer like Infosys can't do the same.


Now, it is necessary to see what will be the future of Wipro and Infosys in this state. This will tell the answer of the most controversy – Agriculture Vs Industry. What's your opinion regarding this issue? Put your comments below.