WBHS practical exam will be at home centre

The WBCHSE board has revoked its earlier decision to conduct the higher seconday practical exam at away centres. Now the students would have to take HS practical test at their home centres as before. Read this article to know more about the changing of HS practical exam system.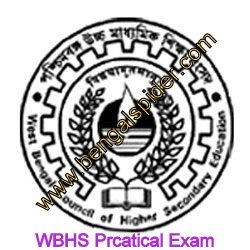 The West Bengal Higher secondary 2013 practical exam will be held at the home centres. Candidates will be able to take practical exam in their own schools. The West Bengal Council of Higher Secondary Education (WBCHSE) had announced to change the current practical exam system where the students would have to appear for practical test in away centres. The board has kept them away from this decision and revoked its earlier decision made by them. According to a source in the state school education department, the authorities were forced to back to the old system as to comply with the wish of Chief Minister Mamata Banerjee. The CM is always against the new system of conducting its practical exam at away centres because some teachers and students repeatedly gave complains to her that the new system won't be convenient. As a result, it is impossible for the board to implement and hence they have to return to old system.


The West Bengal board of Secondary Education (WBBSE) who arrange the Madhyamik exam, had cancelled a decision to introduce a centralized exam at the end of Class IX like Class XI board exam as because of the Chief Minister realized that this centralized exam would increase unnecessary tension among the students. A senior official of state higher secondary board said that the board made the decision of conducting practical exam at away centres for regulating the practical classes in schools so that all the students give more importance on it. The board had noticed that in many schools, the practical classes are not being regularized. The main reason for this matter is that the students work out the practical classes at their own private teachers. One interesting thing is that discrepancies in marks of practical exam had been found. Many teachers give huge marks to the students in practical exam while the same students scored badly in the respective theory papers. In some schools, especially in rural areas, it is noticed that the students score full marks in practical exam but fail in the respective theory papers!


If one student has the same experience as said above then how he/she would take higher studies in future as his/her educational base is not complete and thus face problems at each and every moment of life. So, this new system of HS practical exam has to be changed for the sake of the students' future life. We should not encourage such 'activity'. What's your say? Give your opinions as comments.