West Bengal H.S Exam 2013 Routine, Schedule & Time Table.

West Bengal Higher Secondary examination 2013 will be start from 13th March. All the details about schedule & time table of H.S exam. Higher Secondary exam 2013 routine.


West Bengal Board of Higher Secondary Education (WBBHSE) has declared the dates of 2013 Higher Secondary (Class-XII) examination. The exam will start on 23rd March, 2013. And end on 26th, 2013. The exam will start at 10:00 am. Students will entered the class before 15 minute, at 09:45 am. Let's check out the H.S. Exam 2013 dates.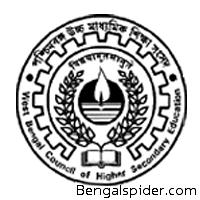 H.S. (Class-12) Examination Routine 2013


•13th March 2013 (Wednesday)

Bengali (A), Hindi (A), Nepali (A), Bengali (B), Hindi (B), Nepali (B), Santali, Urdu, Tamil, Telegu, Malayalam,Oriya, Marathi, Guajarati,Punjabi, Assamese, Modern Tibetan, Alternative English.

•15th March 2013 (Friday)

English (A), English (B), Environmental Science [2:30pm to 3:30pm].

•16th March 2013 (Saturday)

Statistics, Modern foreign language (French), Classical language (Sanskrit, Pali, Persian &
Arabic), Agronomy.

•18th March 2013 (Monday)

Physics, Nutrition, Education, Business organization & management.

•19th March 2013 (Tuesday)

Political Science, Geology, p Sociology (Social Science).

•20th March 2013 (Wednesday)

Mathematics, Philosophy.

•21st March 2013 (Thursday)

Psychology,Geography, Economic Geography.

•22nd March 2013 (Friday)

History, Chemistry, Accountancy.

•23rd March 2013 (Saturday)

Anthropology, Economics, Fine arts & crafts, Music (2 hours exam).

•25th March 2013 (Monday)

Biology, Home management & Home nursing, Business Economics, Business Mathematics.

•26th March 2013 (Tuesday)

Computer Science, Modern computer application.