Rent a Car Kochi - Self-drive car rental agencies in Cochin, Kerala

Are you looking for the best rent a car agencies in Kochi? Here is a list of government-approved car rental agencies in Kerala with services in Cochin region.


The charm of travel is lost when you manage your time, based on someone else's instructions. That is what holiday packages and guided tours make you do. You end up following a plan and route charted out by someone else.

A holiday should be about doing things at your own pace. And that is where a car rental agency can be of assistance. For example, the best way to explore Kerala would be to create your own itinerary and be wholly in charge of where you want to travel. Your vacation should go as per your plans. You should have the power to decide, whether to linger a few more minutes at a tourist spot. You should be able to stop by the side of the road, whenever you wish to. You should be able to change your plans for the day, without any qualms.

It is possible for you to be in control, thanks to the car rental agencies. If you are visiting Cochin in Kerala, travel is so much easier now, because you can rent a car in Cochin, and quite conveniently so. Government-approved rental car agencies like IndusGo have a wide network of outlets all over Kerala. You can travel to wherever you want, in Kerala, at your own pace, in a self-drive car rented from a car rental service.

While car rental business is flourishing in Kerala, it is advisable to rent a car from a Government approved car rental agency. They are licensed and more trustworthy. There are quite a few government-approved car rental services in Cochin and rest of Kerala. Let's help you find the best among all the government-approved car rental agencies in Cochin. While this article is focusing on the rental car services providers in Cochin, most of those agencies offer their services across Kerala.


Rent A Car agencies in Cochin

Below is a list of Rent a car service providers in Kochi, Kerala:


1. IndusGo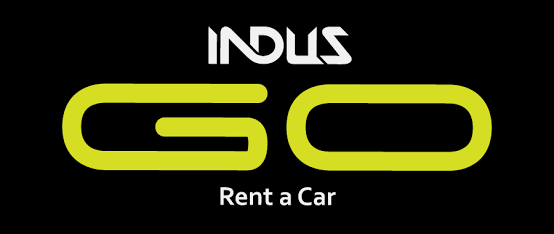 IndusGo ranks top among the car rental agencies in Kerala. Known for its impeccable service the car rental agency has made a mark for itself.

It offers nearly forty touch points, across the state, that include major locations, in cities and towns and at airports and railway stations. This feature brings in the 'convenience' element, and allows customers a great deal of flexibility, with regard to the start and endpoints of their travels.

Cars can be booked on an hourly basis, for the day or a week. The security deposit fee for car rental is quite affordable. Customers have the option of getting the car delivered to them, anytime and at any place. Further, there is an option of booking a car with or without fuel.

The refund process is efficient – easy and quick.

IndusGo offers an impressive fleet of cars for rent. From high-end models such as Mercedes Benz, Toyota Fortune, Honda City, Mahindra XUV500, Toyota Innova Crysta and Maruti Ciaz to hatchbacks such as the Maruti Swift and Maruti Wagon R etc.

While IndusGo is headquartered in Cochin with highest number of their cars located in this city, they have outlets and branch offices across Kerala. The best advantage with IndusGo is, you will get support from their huge network in all big and small cities in Kerala, not just Cochin.

Visit https://www.indusgo.in/kerala/kochi/


2. Zoomcar



Zoomcar is one of the top car rental services in the country that offers customers an easy way to rent a car, for use within Cochin or to travel outside the state. All cars owned by Zoomcar have an All India Permit, making travelling across state borders easier.

The company rents different types of cars, from hatchbacks to SUVs and sedans and luxury cars, such as BMW and Audi.

Cars can be rented from Zoomcar on an hourly, daily, weekly or monthly basis. The company has multiple offices in Kerala, and also in neighbouring states. A car can be rented on short notice, through an app. All you need to do to rent a car is to make an online booking, upload your driver's license and pay a caution deposit. The company SMSs details of the car and the pickup point, along with an unlock code, which is to be used to unlock the car. The keys to the car are stored in the glove compartment.

Visit https://www.zoomcar.com/kochi/


3. TranzCars



TranzCars is a highly recommended car rental service in Kerala. The car rental company is operated by a group comprising of 10 prominent travel operators in the state. The car rental agency is government approved and highly reliable.

TranzCars offers all kinds of cars for rent, from premium sedans to hatchbacks. It is one of the few car rentals where it is possible to rent a Mercedes or a Tata Nano. All cars owned by the company are in top shape.

In addition to its Cochin office, TranzCars operates in all major cities and towns in Kerala.

Visit https://www.tranzcars.com/


4. AVS Cars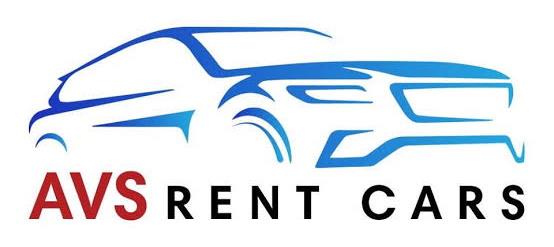 AVS Cars set up business in 2016 and though it is a beginner in the business it has risen to the ranks of one of the most reliable and appreciated car renting companies in Kerala.

AVS Cars have over fifty cars, of different makes and models, in its fleet. The pricing is transparent, and customers are assured of competitive rates. The rates for hiring different vehicles are mentioned clearly on the company's website. There are no hidden charges and tariffs, you are charged the rate that is displayed on the website. Whether you want to rent an SUV, a sedan or a hatchback, AVS Cars has you covered.

So, the next time you are in Kerala, try one of these car rental services.

Visit https://www.avscars.in/home/vehicles/Kochi/1