Coonoor Tourism, A Travel Guide to Coonoor

This article gives you complete details about the tourist spot Coonoor in Tamilnadu. In this article you get to know the details about the places of interest in Coonoor, the best hotels for accommodation and much more details about Tamilnadu's Tourist place Coonoor.


Coonoor Tourist places, Accommodation and Route to Coonoor

Hill stations in Tamilnadu which is also known as a tea town. This place was first inhabited by people of the Toda community and then became popular after the British invaders. After the arrival of the Britishers the place became very popular and lots of travelers from all over the world undertake Coonoor tourism to enjoy their summers in the cool Coonoor.


Tourist Places in and around Coonoor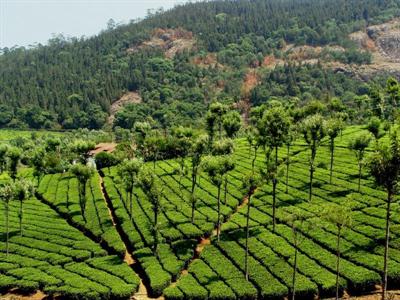 Coonoor is one of the popular Hill stations in TamilnaduThough Coonoor is small in area it has a number of tourist places which attracts visitors from all around.


Sim's Park in Coonoor

Sim's Park is one of the best and wonderful place for botany lovers. This was developed in 1874 and the total area is around 12 acres. One can see many varieties of plants, trees and flowers in this park. All types of rare species of flora can be seen in this place. This will really be a place where the tourists can get peace of mind.


Catherine Falls in Coonoor

Water falls from a height of 250 feet in Catherine Falls and the complete view of this Catherine fall can be had from the Dolphin Nose. There is also a road which takes the tourists to the top of the falls where you can get a wonderful excitement.


Dolphin's Nose in Coonoor

Dolphin's Nose is nothing but a rock which is made in the form of dolphin's nose. People who have a loving for the rock sculpture will love seeing this and you can also enjoy watching the Catherine falls from this place.


Lamb's Rock in Coonoor

Lamb's Rock is one of beautiful places of attraction in Coonoor which got its name after the discoverer. This is a Cliff from which one can see the dense jungle. You can also get a view of the stream in Coonoor.


Hidden Valley in Coonoor

Hidden Valley is one of the best place in Coonoor which attracts a lot of travelers. Your tour will be incomplete if you miss this wonderful trekking valley. In this place you can get good scenic glimpses of the beautiful hilly Coonoor.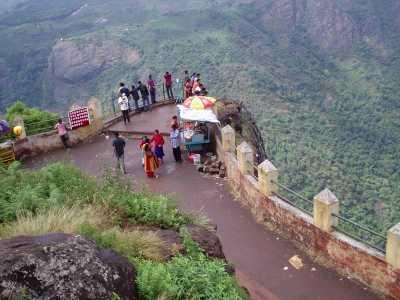 Other Coonoor Attractions in Coonoor

Other popular attractions in Coonoor are as follows:

Wellington's Golf Course

Kotagiri

Droog Fort

Lady Canning's Seat

St George's Church

Second World War Memorial Pillar

Law's Falls
How to Reach Coonoor

How to Reach Coonoor By Air: The nearest airport to Coonoor is the Peelamedu Airport in Coimbatore which is located at a distance of 46 km. One can also reach Coonoor from Bengaluru International Airport which is about 229 km from Coonoor.

How to Reach Coonoor By Rail: Tourists can reach Coonoor from the Coimbatore Junction which is at a distance of 43 km. Coonoor is well-connected by raiways to all major cities like Chennai, Bangalore, Delhi, Goa and Mumbai.

How to Reach Coonoor By Road: There are quite a lot of Government and private buses which operate from all the major destinations of Tamil Nadu.


Places to stay in Coonoor

There are quite a large number of tourist destinations in Coonoor which makes the place comfortable and lovely for the tourists.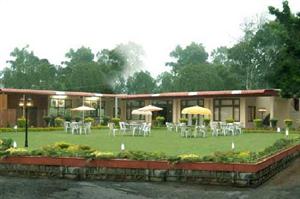 Hotel Velan Ritz Coonoor
Orange Grove Road,
Coonoor, Tamilnadu State.
2230637, 2230484

Great Grand Father's
Holiday Home Stay
Themi Villa, 23, Appleby Road ,
Wellington Bazaar P.O, Coonoor .
Nilgiris. 643 232,
Tamilnadu, India.
Phone : +919880433711

Hotel Taj Garden Retreat Coonoor
Church Hill Road,
Coonoor,
Tamilnadu.
Ph. +91-423-2232776, +91-423-2232778,+91-423-2230131

Hotel Wellington Riga Coonoor
Apple by Road,
Coonoor, Tamilnadu.
Ph. +91 - 423-2230523, +91 - 423-2232523

Velan Hotel Coonoor
Bed Ford, Ritz Road,
Upper Coonoor,
Tamilnadu,
+91 - 423-2230484, +91 - 423-2230632

Vivek Tourist Home Coonoor
Fig of 8 Road, Coonoor,
Tamilnadu.
+91 - 423- 2230658, +91 - 423-2231292.


Other places of accommodation in Coonoor
Riga Residency

Labarrier Inn

Tryst Guest House Coonoor

The Gateway Hotel Church Road

Ayurveda Retreat

Kurumba Village Resort

Universal Resorts

Hotel MGM Hill Worth Resort

Wallwood Garden.